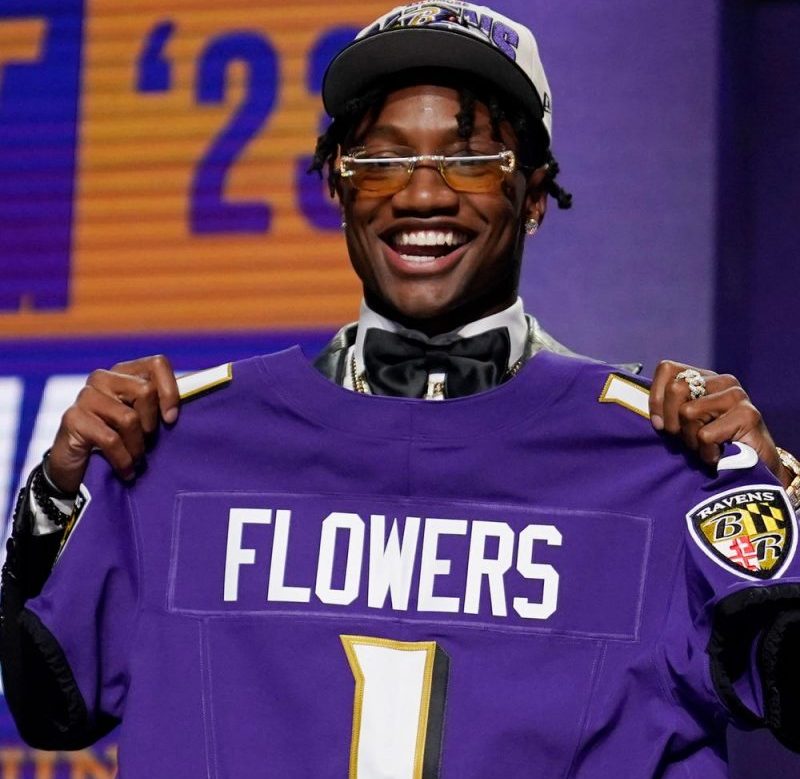 WATCH: Ravens rookie surprises dad with new car
Zay Flowers fulfilled his dream of being drafted to an NFL team when, last month, he was selected in the first round by the Baltimore Ravens in the 2023 NFL draft.
Now, he's giving back to one of the people who made it happen, his father, Willie.
The former Boston College standout surprised his father with a brand new car.
The NFL shared a video of the heartwarming gesture Tuesday on its Twitter page. Flowers is with a group of people as he presents his father with a key and then walks him out to a black Mercedes crossover with a big red bow on the hood. His dad lights up with a smile and the two share a high five and a hug.
2023 NFL DRAFT: Baltimore Ravens' round-by-round selections
Flowers credits his father with teaching him the importance of hard work. When Flowers' mother died in 2005, his father raised the family of 14 children on his own.
'I used to see him get up and go to work at 4 a.m. in the morning. He did that every day Monday through Friday,' Flowers told the Ravens website. 'Then he would get up Saturday, wash our clothes at the wash house, cook everybody breakfast and take us to football games. Then, do the same thing Sunday, and then go back to work Monday. So, just seeing him do that, it gave me my drive.'
The quarterback suggested that he could throw for 6,000 yards with all the tools at his disposal.
'I love that, let's do it. I'm with it,' Flowers said during a press conference. 'Whatever he want to do, I'm with it.'
This draft season, another rookie receiver shared a special moment with a parent. Former TCU wide receiver Quentin Johnston told his mother she could retire after he was drafted to the Los Angeles Chargers in the first round.
This post appeared first on USA TODAY