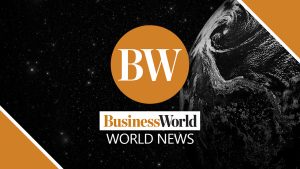 US IRS to launch free tax e-file pilot program in 2024
WASHINGTON – The Internal Revenue Service said on Tuesday it wouldlaunch a free, government-provided direct tax filing option next year, which could lead to the full-scale launch of an IRS filing system that would compete with private tax preparers.
The IRS said in an exploratory report to Congress that 72% of American taxpayers surveyed said they were "very interested in" or "somewhat interested in" using a government tool to electronically file their tax returns.
The agency estimated that a new direct filing system would cost between $64.3 million and $248.9 million a year to operate, depending on the complexity of returns accepted and the number of taxpayers using the system.
The size, scope and complexity of the pilot program, to be available in the 2024 tax filing season, has yet to be determined, IRS Commissioner Danny Werfel told reporters, adding that Treasury Secretary Janet Yellen directed the IRS to launch the pilot after reviewing the report.
The $15 million study was mandated by the climate-focused Inflation Reduction Act, which was backed by only Democratic lawmakers and provided $80 billion over 10 years for the IRS to beef up enforcement, modernize its technology, improve customer service and rebuild its workforce.
PREPARER, FILER, AUDITOR
Plans for a free filing system have been criticized by Republicans in Congress as redundant because of free options for filing simple returns provided by private firms, including H&R Block HRB.N and TurboTax software maker Intuit Inc INTU.O.
Republicans have sought to rescind the $80 billion in IRS investments as part of debt ceiling negotiations.
House of Representatives Ways and Means Committee Chair Jason Smith, a Republican, blasted the e-filing study as another step in the Biden administration's efforts to "supercharge" the IRS to harass taxpayers.
"Americans will be powerless when the IRS completely controls the tax filing process from start to finish," Smith said in a statement.
But Laurel Blatchford, the Treasury's chief implementation officer for the Inflation Reduction Act, said a free direct filing option could "potentially save taxpayers billions of dollars annually," because it may cost the IRS less than $10 per tax return filed, compared with about $40 now paid by taxpayers for simple returns handled by private firms.
Shares of H&R Block closed down 3.1% and Intuit ended down 1.1% on Tuesday.
"With more than 30 organizations already offering free tax preparation, this pilot is unnecessary and faces significant barriers to providing comprehensive tax preparation services," H&R Block said in a statement, adding that the plan was "a solution without a problem."
Werfel noted that all filing options would continue, including free e-file options from private firms and non-profit tax advocacy services, paid filing by tax preparers, and free paper filing to the IRS.
Funding for a full-scale IRS direct file system would need to be determined by the Treasury and Congress, Werfel said, but could come from the portion of the $80 billion that is designated for systems modernization. – Reuters