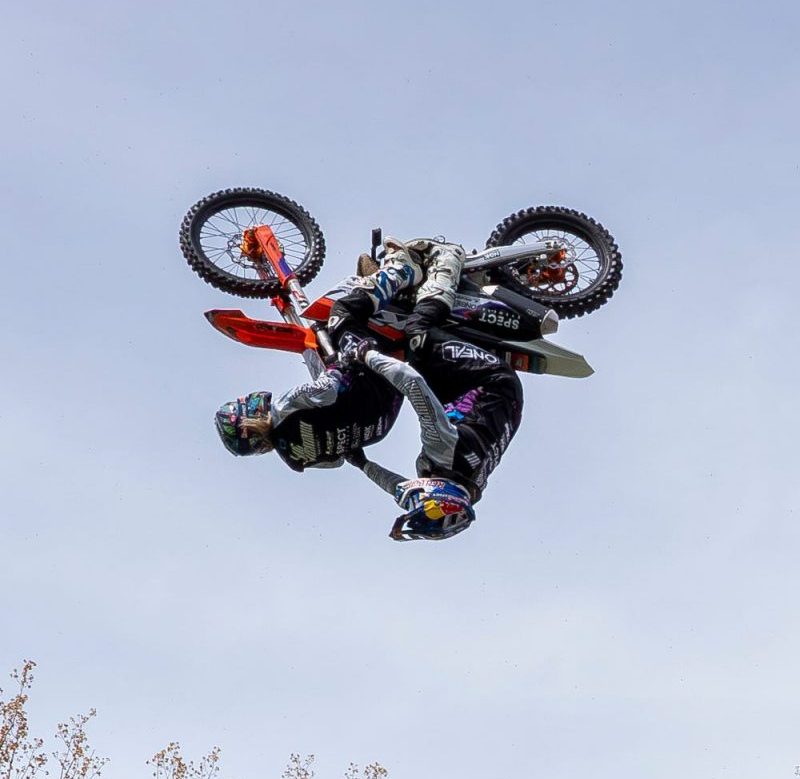 WATCH: Motocross star performs first ever mother-son backflip on bike
Rising motocross star Luc Ackermann had a special gift for his mother, Melitta, on Mother's Day.
The duo performed the first-ever mother-son backflip on his motorbike. And it was her idea.
'The idea came from my mother herself, who has always wanted to do a backflip with me onto a real landing since her 50th birthday,' the Red Bull-sponsored athlete said in a statement.
Melitta, now 55, performed the stunt with her son in a field in their native Germany. Prior to the leap, Ackermann helped his mother put on her goggles and then taught her how to hold her hands on the inside of the handlebars. The duo carefully went up a ramp, flew into the sky and twirled backwards.
'Yeah, mama, yeah!' Ackermann, 25, said after the two landed safely on an airbag.
She giggled after taking off her helmet and he gave her a big hug.
Ackermann's popularity has been steadily rising as he's wowed fans from an early age. In 2017 at the age of 19, he became the youngest freestyle motocross athlete to complete a double backflip.
In 2021, he won a gold medal in Moto X Freestyle at the X Games and then returned to win two medals, a silver and a bronze, in the 2022 competition.
This post appeared first on USA TODAY