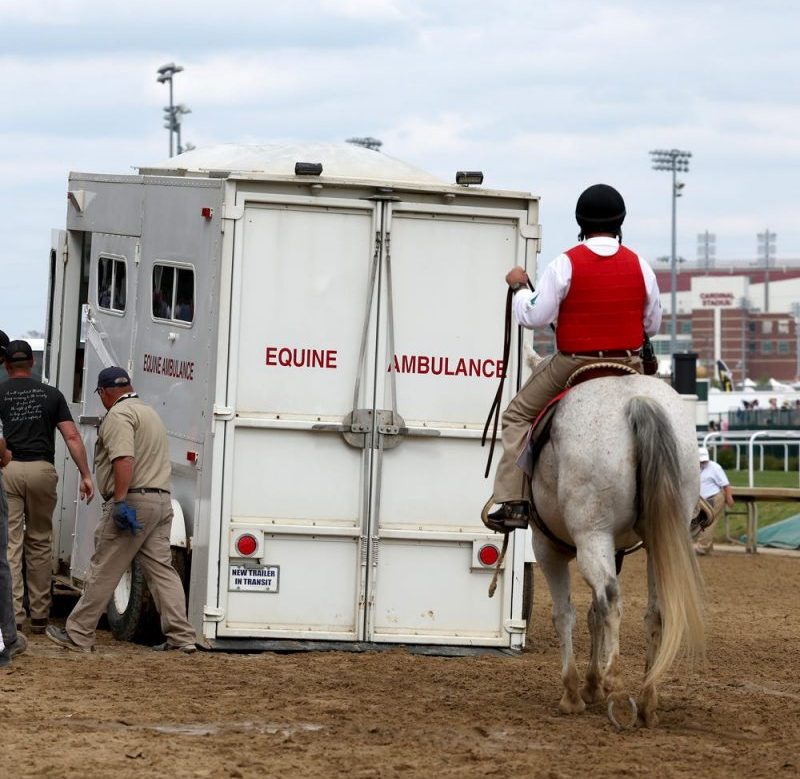 Troubling trend continues at Churchill Downs as another horse dies
Another horse has been euthanized at Churchill Downs, making it the eighth fatality at the home of the Kentucky Derby in the past three weeks.
Rio Moon suffered 'a catastrophic injury to his left foreleg' just after crossing the finish line in Sunday's sixth race.
The death of the 3-year-old colt is the latest in a troubling trend at the Louisville track, where five horses had to be euthanized after training and racing incidents leading up to the Kentucky Derby. Then two other horses on the May 6 undercard had to be euthanized following their injuries.
OPINION: Mage's win overshadowed by specter of animal death
After the Derby, Churchill Downs released a statement acknowledging that day's two deaths and the 'need to mobilize our industry in order to explore every avenue possible and effectively minimize any avoidable risk in the sport.'
This post appeared first on USA TODAY