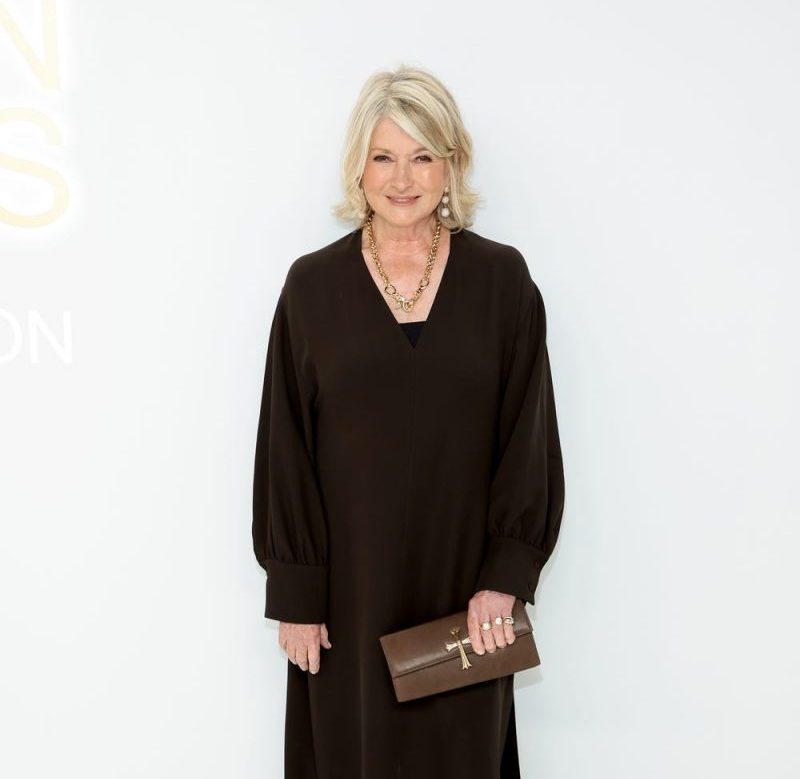 Martha Stewart stuns on cover of Sports Illustrated Swimsuit issue
The 81-year-old is serving looks as one of the cover stars of the annual issue, alongside Kim Petras, Brooks Nader and Megan Fox, the magazine revealed Monday.
"To be on the cover (at) my age was a challenge. And I think I met the challenge." Stewart said, speaking about about the moment on the 'Today' show, where she saw the final cover image for the first time.
She continued the achievement is, for her, 'a testament to good living.'
'I think that all of us should think about good living, successful living and not about aging,' Stewart, who has authored 99 books, continued. 'The whole aging thing is so boring."
Stewart said she did take a few extra steps to get cover-ready. "I didn't starve myself, but I didn't eat any bread or pasta for a couple months. I went to Pilates every other day … I live a clean life anyway. Good diet and good exercise and healthy skin care and all of that stuff, but it was kind of fun."
In a video interview with Sports Illustrated, Stewart shared that she's typically motivated by pay, but this time she was motivated to show people that a woman her age can still look good and feel good.
'I'm going to be the oldest person ever I think on the cover of Sports Illustrated,' she said she thought when learning about the opportunity. 'And I don't think about age very much but I thought that this is kind of historic and that I better look really good.'
The swimsuit cover isn't the first time the culinary legend has made waves on the internet. When she was 78, Stewart shared a glam poolside selfie on Instagram that immediately went viral.
'My pool in East Hampton is the place to be on a 89 degree day!' Stewart captioned a pouted lip photo of herself wading in the pool at her Hamptons residence in subtle mascara and shimmering pink lips. Stewart's fans praised her youthful glow in the flirty snapshot. 'You are always such a stun ner,' wrote celebrity makeup artist @kristoferbuckle.
This year, Sports Illustrated is highlighting 28 women including Petras, Nader and Fox, along with Padma Lakshmi and Olivia Dunne, among others.
Kim Petras, Brooks Nader and Megan Fox shine in more 2023 Sports Illustrated Swimsuit covers
'Unholy' and 'Slut Pop' singer Kim Petras already made history this year as the first openly transgender woman to win a Grammy. And now, the German-born pop artist is one of four models to grace a 2023 Sports Illustrated Swimsuit cover. The outlet called Petras 'a true change-maker who uses her platform to uplift and inspire the LGBTQ+ community.' Petras posed for Yu Tsai in Los Angeles during the shoot.
Brooks Nader has been part of the Sports Illustrated Swimsuit 'family' for five years running, per the publication. Her tenure began when she won the 2019 Swim Search casting call. Nader looked glam in shots by James Macari taken in the Dominican Republic.
'Transformers' actress Megan Fox is not a newbie when it comes to covering a magazine. The 36-year-old has had graced covers of Allure, Cosmopolitan, Rolling Stone and Elle, among others, according to Sports Illustrated. Fox looked sultry and intense in images shot by Greg Swales in the Dominican Republic.
This post appeared first on USA TODAY