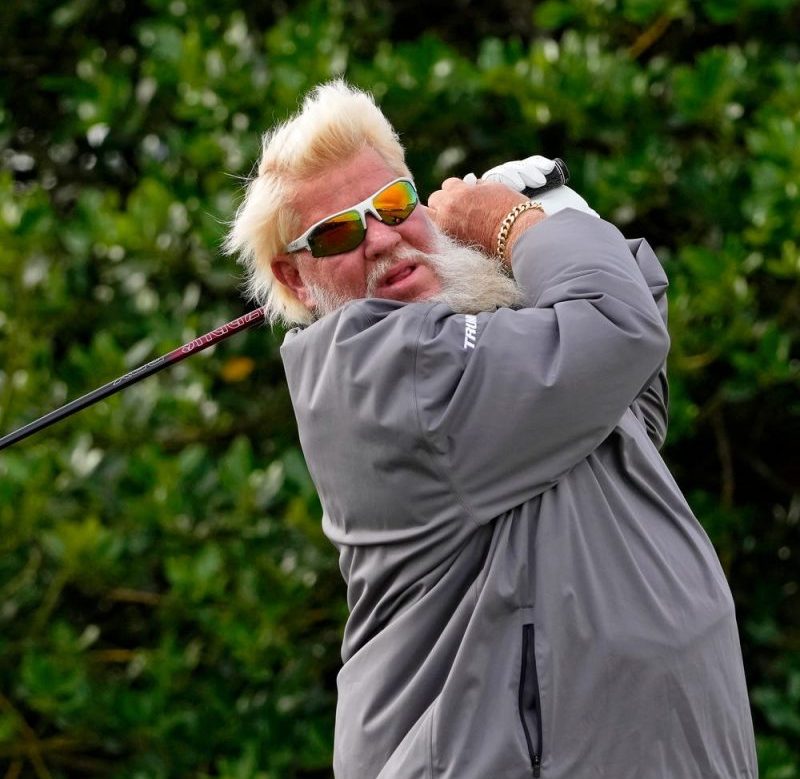 Former PGA Championship winner withdraws from 2023 tournament
The 2023 PGA Championship will be without a former winner and fan favorite.
John Daly withdrew from the major set to take place at Oak Hill Country Club in Pittsford, New York this week. He'll be replaced by Stephan Jaeger of Germany.
'I'm really disappointed to miss the PGA Championship. This Major means the world to me and will always have a special place in my heart. I wish the best to those competing,' Daly said in statement released by the PGA Championship.
The 57-year-old has been a mainstay in the tournament, as this will be the fourth time he will not participate in the event since he won it in 1991. He has missed the cut in his past eight appearances in the tournament, finishing in a tie for 18th place in 2012.
Why did John Daly withdraw from the 2023 PGA Championship?
Winner of two majors, including the 1995 Open Championship, Daly has had a recent string of health issues. He had his left knee replaced in December. In September 2020, Daly told the Golf Channel he was diagnosed with bladder cancer. He underwent a procedure to remove the cancer, but said doctors told him there was a strong possibility the cancer could return. In April 2021, he said the cancer was benign.
Daly has played in seven PGA Tour and PGA Tour Champions events in 2023, most recently playing in the Regions Tradition during the weekend and finishing in a tie for 65th place.
This post appeared first on USA TODAY