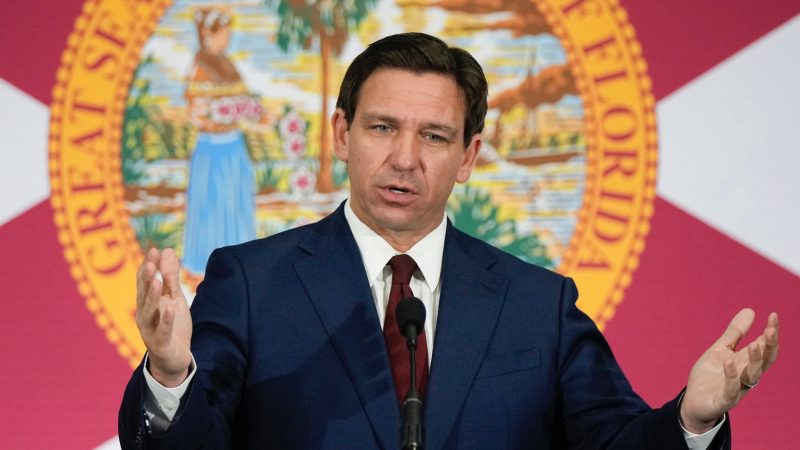 DeSantis to huddle with donors in Miami, another sign presidential campaign is imminent
Republican Florida Gov. Ron DeSantis is calling on his top financial backers to huddle with him in Miami next week, another signal that the popular two-term conservative governor is moving closer to launching a White House campaign and jumping into an increasingly crowded GOP nomination race.
The meeting will take place May 24-25 and potentially extend another day, a source who received an invitation told Fox News on Monday. The source added that he was told by DeSantis officials to 'block off' those dates 'on your calendar.'
The DeSantis political team confirmed to Fox News that the gathering in Miami is 'a pre-briefing for our top supporters.'
By law, DeSantis cannot receive or ask for contributions for a presidential campaign unless he has formally declared his candidacy. However, the governor can meet with prospective donors to brief them on his 2024 plans if he does not solicit contributions.
Next week's meeting with donors appears to be the latest in a series of moves in recent days that indicate the launch of DeSantis' 2024 presidential campaign is nearing. Among them was the move Monday by DeSantis' political team from the Republican Party of Florida headquarters – where it has been housed following last November's gubernatorial election – to new offices. 
Another sign was the news – first reported by Fox News on Monday – that Bryan Griffin would be stepping down from his role as press secretary in the governor's office in order to join the DeSantis political operation.
Additionally, a further signal was the move by the governor last Tuesday to sever ties with Friends of Ron DeSantis, his longtime political state committee, in order to comply with federal campaign finance regulations.
Dan Eberhart, an oil drilling chief executive officer and a prominent Republican donor and bundler who contributed $100,000 and raised half a million dollars for former President Trump's 2020 re-election campaign but who is now a DeSantis supporter, told Fox News that 'the DeSantis march to an announcement gets excruciatingly close with the check in with his donors.'
DeSantis set a gubernatorial fundraising record last cycle, and had $110 million cash on hand in his fundraising committees at the start of the spring. Much of that money could likely be transferred to Never Back Down, a super PAC backing the expected DeSantis presidential campaign.
While the popular two-term conservative governor remains on the 2024 sidelines, he said last week that he will decide 'relatively soon' whether he will launch a 2024 GOP presidential campaign. When asked over the weekend – during stops in Iowa, the state whose caucuses lead off the GOP presidential nominating calendar – whether a 2024 announcement was near, DeSantis said 'no news yet.'
However, the governor's multiple stops in the early voting presidential primary and caucus states since March, along with his expanding of his political team in Tallahassee, were clear signs that DeSantis was moving toward a 2024 presidential campaign launch.
Republican primary polling indicates DeSantis is the top rival to Trump – who is making his third straight White House run. The governor is firmly in second place in the surveys behind Trump, but well ahead of the rest of the pack of actual and likely GOP White House contenders.
This post appeared first on FOX NEWS