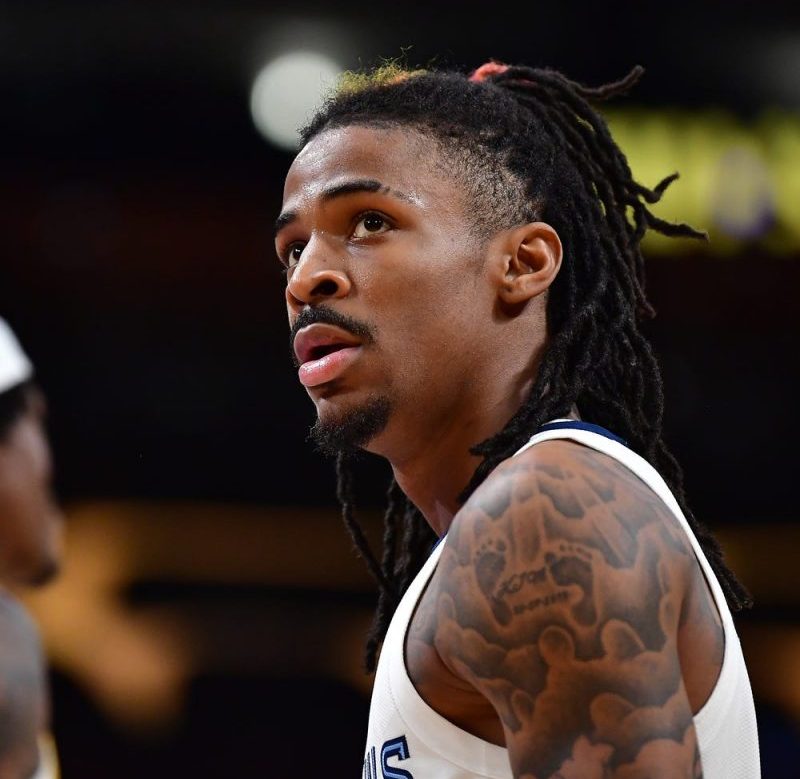 Ja Morant's focus needs to be on his life, not his basketball fame
Forget Ja Morant, the Memphis Grizzlies NBA star.
Forget about the NBA salary and lucrative off-the-court sponsorships. For the hundreds of millions of dollars.
This is not about basketball and money.
This is about Ja Morant the person and who he wants to be and what he wants to become.
On Sunday, video and images of Morant holding what appears to be a pistol while in a car spread on social media. The Grizzlies suspended Morant from all team activities, and the NBA is gathering more information, league spokesperson Mike Bass said.
Follow every game: Latest NBA Scores and Schedules
This comes two months after the league suspended Morant eight games without pay for "holding a firearm while intoxicated" inside a Denver-area strip club.
At the time, NBA Commissioner Adam Silver called Morant's conduct 'irresponsible, reckless and potentially very dangerous. It also has serious consequences given his enormous following and influence, particularly among young fans who look up to him.  He has expressed sincere contrition and remorse for his behavior.  Ja has also made it clear to me that he has learned from this incident and that he understands his obligations and responsibility to the Memphis Grizzlies and the broader NBA community extend well beyond his play on the court.'
It appears Morant's contrition and remorse was temporary and that he hasn't learned from the incident and doesn't understand his obligations and responsibility to the Grizzlies and the broader NBA community.
Let's say, for the sake of hypotheticals, that Morant was holding a toy or fake gun in his latest video, he still doesn't understand the message he's sending. (Quick aside: Who are Morant's friends, by the way, who are broadcasting this on social media?)
In an interview with ESPN's Jalen Rose in March, Morant said of the first gun video, 'It's not who I am.' He said he took 'full responsibility.'
Maybe. Maybe not. Hard to tell today. The evidence does not support Morant's statements. I wrote with empathy in March. He has two directions, and the choice is his. He's headed in the wrong direction right now even after spending 11 days at an in-depth counseling facility in Florida.
He has not handled fame and wealth well, but I maintain that empathy. Basketball should be low on the list of priorities Morant needs to address. More assistance is required, but that's up to him, too.
Morant also has to deal with the league.
Silver was the benevolent disciplinarian in March. His tone was stern, but nurturing. I don't expect the same benevolence if the league investigation learns Morant was once again reckless with a gun.
Morant has violated and displayed a blatant disregard for the league's code of conduct for the second time. He has been involved in other troubling incidents including one where he threatened a mall security officer, according to allegations in a Memphis Police Department report.
Silver believed what Morant had to say when the two met, along with others, in New York in March. Morant served a light eight-game suspension but has now embarrassed the league.
There were some who thought Morant would receive a longer suspension in March, but in general, that has not been Silver's approach to punishment. That may change with Morant. If there's another suspension, it should come with significant impact.
Morant doesn't need basketball right now anyway. He needs to decide what he wants to do with his life. His choice. And all the consequences – good or bad – that come with that.
This post appeared first on USA TODAY