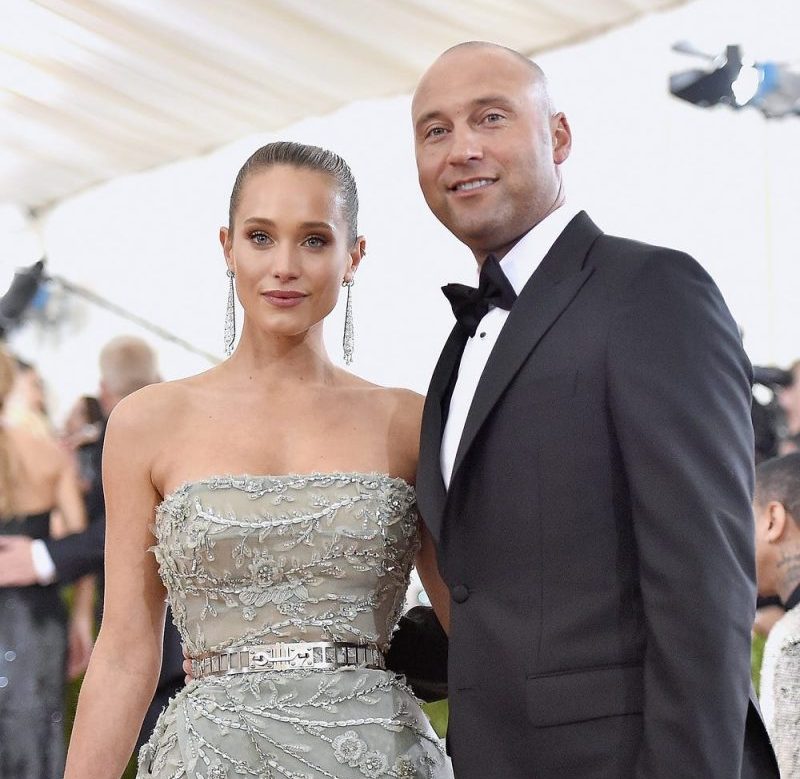 Derek Jeter announces birth of first son
The Captain's squad is getting bigger.
Baseball Hall of Famer Derek Jeter and wife, Hannah, announced the birth of their son, Kaius Green Jeter, who was born on Friday.
'Welcome to the world lil man!!!' Jeter said in an Instagram post Monday, with the date 5-5-23.
Derek Jeter on Instagram: 'Welcome to the world lil man!!! @hannahbjeter'
The five-time World Series champion also updated his Instagram bio to 'Sleep-deprived father of four.'
Follow every game: Latest MLB Scores and Schedules
Derek and Hannah Jeter were married in July 2016, and had their first child, a daughter named Bella Raine, in August 2017. The couple had two more daughters, Story Grey and River Rose, in January 2019 and December 2021. Kaius Green is the couple's first son.
Jeter told CBS News in November he has 'a very close family' and described it as 'a full-time job.'
'I just want to be there for them, help them find something that they're passionate about just like my parents did with me,' Jeter said. 
This post appeared first on USA TODAY