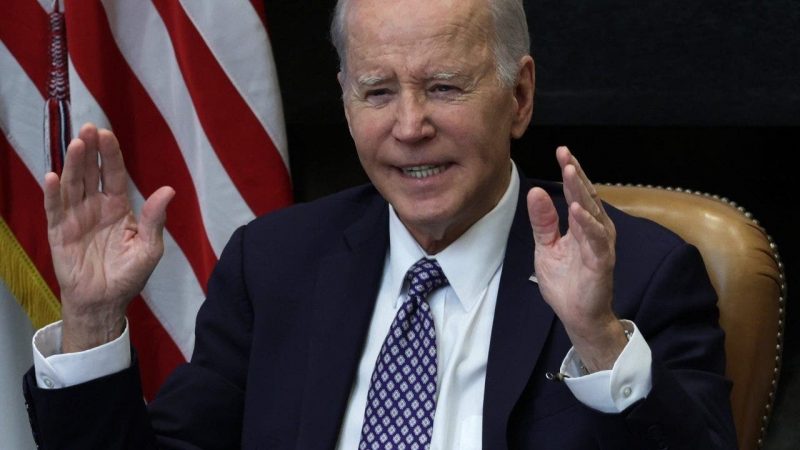 New poll on President Biden's mental, physical health offers warning sign for 2024
President Biden is facing significant headwinds at the start of his re-election campaign, with the vast majority of Americans saying he doesn't have the physical or mental capacity to serve another term, according to a new poll.
An ABC News/Washington Post poll released Sunday found that 63% of American adults do not think Biden, 80, has the 'mental sharpness' it takes to serve effectively as president, compared to only 32% who believe he does and 5% who have no opinion. The number shot up nine percentage points since the same poll was conducted a year ago when 54% said he didn't have the mental capacity for the job.
The poll found that 62% of Americans do not think Biden is in 'good enough physical health' to serve either, compared to 33% who believe he is and 5% who have no opinion.
Respondents were asked the same questions about former President Donald Trump, 76, who is the current front-runner in the GOP presidential primary. Fifty-four percent said he does have the mental sharpness, compared to Biden's 32%, and 64% said he has the physical health to serve as president, compared to Biden's 33%.
The poll found that 26% of Americans believe 'only Biden' is too old for the presidency, compared to 1% who said the same for only Trump. However, 43% believe both men are too old for the office.
Biden's job approval rating also hit a new low at 36%, down six points since the same poll was conducted in February, compared to 56% of respondents who disapprove of Biden's performance so far. 
The majority of Americans also think Trump did a better job at handling the economy than Biden, with 54% supporting Trump's performance compared to only 36% who think Biden is doing a better job. 
The poll comes nearly two weeks after Biden announced in a video that he and Vice President Harris would seek re-election.
In the video titled 'Freedom,' Biden echoed his 2020 campaign message of battling for the 'soul of our nation,' uniting the country, and supporting the middle class, his campaign said. The video opens with footage of the Jan. 6 U.S. Capitol protest.
'Freedom. Personal freedom is fundamental to who we are as Americans. There's nothing more important. Nothing more sacred,' Biden said in the video. 'That's been the work of my first term: To fight for our democracy. This shouldn't be a red or blue issue.'
Sunday's poll, which was conducted between April 28 and May 3 via landline and cellphone among a random national sample of 1,006 U.S. adults, had a margin of sampling error of plus or minus 3.5 percentage points.
This post appeared first on FOX NEWS