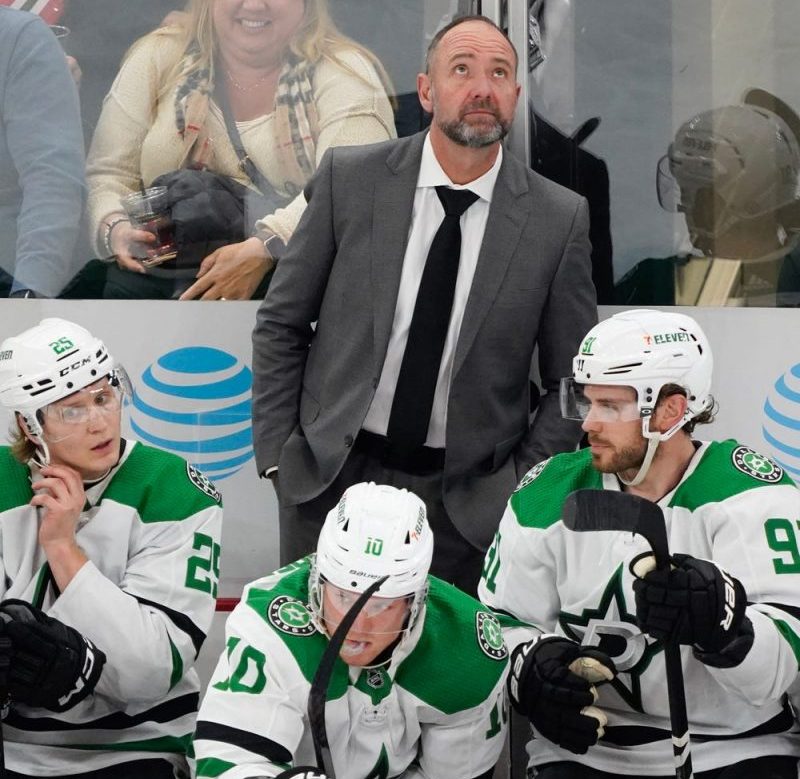 Dallas Stars cancel Game 3 watch party after Texas mall shooting
DALLAS (AP) — The Dallas Stars canceled a watch party that was planned during their road playoff game Sunday night in the plaza outside their home arena, which is less than 30 miles from a Texas outlet mall where an assailant killed eight people the previous day.
While Game 3 of the NHL playoffs series went on as scheduled Sunday night in Seattle, the Stars said they opted against having the watch party outside the American Airlines Center "out of respect for the victims, families and community of Allen."
Stars coach Pete DeBoer, speaking in Seattle during the team's morning skate Sunday, said the team was "heartbroken" about the mass shooting.
LATEST UPDATES: Eight dead in latest Texas shooting rampage; gunman identified
NHL PLAYOFFS: Scores, schedule, TV info for second-round games
Follow every game: Latest NHL Scores and Schedules
Allen Premium Outlets, a sprawling outdoor shopping center, is about 14 miles from the Stars' practice facility and offices that are in Frisco, Texas. DeBoer, in his first season as the Dallas coach, said his family shops there and Stars players go there as well.
"It's really close to home obviously, and just tragic," DeBoer said. "Frankly, when you hear victims as young as 5 years old, you just, you get tired of hearing it. I think when you hear Sandy Hook and Parkland and Nashville, you know, unless it's in your backyard, you compartmentalize it and put it aside. And then when it happens in your backyard, you realize, you know, the horror of it."
DeBoer acknowledged that it was difficult to think about playing a game after something like that.
The Stars and Seattle Kraken split the first two games of their best-of-seven series that were played at the AAC in Dallas on Tuesday and Thursday nights. The watch party that had been scheduled Sunday night was like others the Stars have hosted during their road playoff games.
This post appeared first on USA TODAY