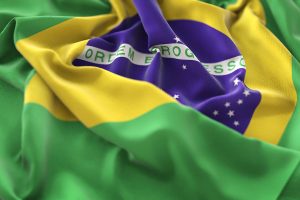 Brazil's Lula pledges new minimum wage policy, expanded tax exemption
BRASILIA — Brazilian President Luiz Inacio Lula da Silva pledged on Sunday to introduce a new policy of real increases in the minimum wage and announced plans to raise the income tax exemption for lower-income earners.
The remarks, made during a radio and TV broadcast for Labor Day reinforce leftist Lula's strategy of boosting workers' disposable income to help spur economic growth.
Mr. Lula said the government would present a bill to Congress to make the annual minimum wage adjustment above inflation a permanent rule.
He also said that the income tax exemption would increase gradually through the end of his term in 2026 for workers earning up to 5,000 reais ($1,003) a month, fulfilling one of his campaign promises.
Currently, workers who earn up to 1,903.98 reais per month do not pay income tax, which has not been updated since 2015, effectively increasing the tax burden on Brazilians with lower wages.
The considerable expansion of the exemption range is viewed as a substantial fiscal challenge since it would entail forfeiting tens of billions of reais.
This could pose difficulties for a government that heavily relies on revenue growth to avoid an increase in the public debt. At present, workers earning above 4,664.68 reais per month are already subject to the highest income tax rate.
In his speech, Mr. Lula officially announced that starting May 1, the income tax exemption will extend to individuals earning up to 2,640 reais per month, and the minimum wage will rise from 1,302 reais to 1,320 reais.
Both measures were widely anticipated by government officials, with the Finance Ministry estimating that the increase in the minimum wage would cost about 5 billion reais this year and the rise in income tax exemption another 3.2 billion reais. — Reuters