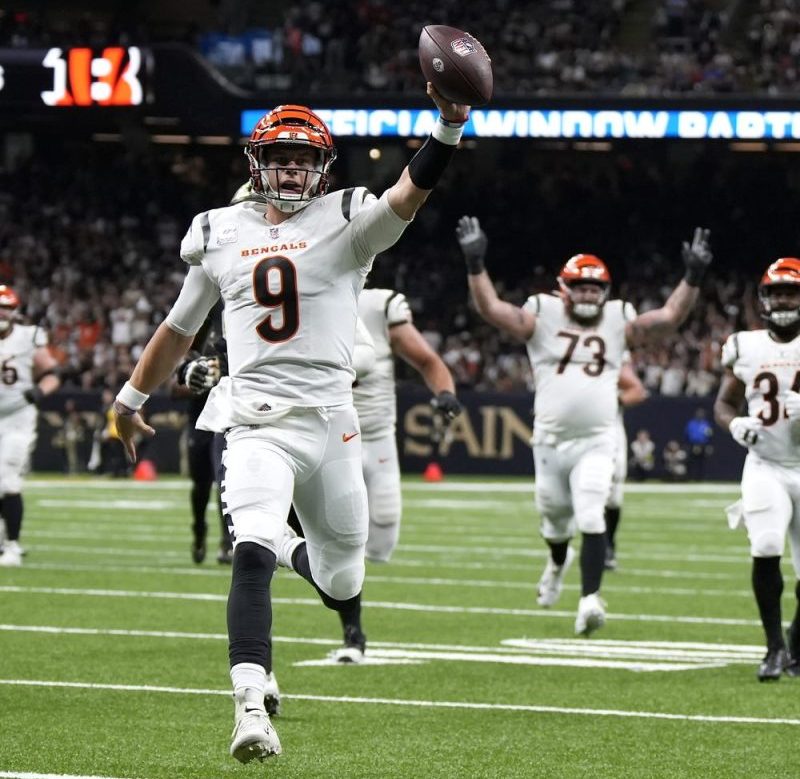 Report: Bengals pick up star QB Joe Burrow's fifth-year option
The Cincinnati Bengals have picked up quarterback Joe Burrow's fifth-year option for the 2024 season, according to NFL Network's Ian Rapoport.
By picking up Burrow's fifth-year option, it gives the Bengals an insurance policy if contract negotiations take longer than expected.
If Burrow plays the 2024 season on his fifth-year option with no long-term deal in place, he will make $29.5 million. The deadline to exercise the fifth-year option for 2020 first-round picks is May 2. 
With the move, Burrow joins fellow 2020 draft mate Tua Tagovailoa after the Miami Dolphins announced in March they would be picking up the quarterback's fifth-year option. The Minnesota Vikings also announced Tuesday they had picked up All-Pro wide receiver Justin Jefferson's fifth-year option.
NFL Draft Hub: Latest NFL Draft mock drafts, news, live picks, grades and analysis
The fifth-year option on rookie contracts for former first-round picks gives teams the choice to extend that deal from four years to five. It is most often used when a team wants to ensure their first-round pick remains on the team for at least one more season while allowing negotiations to continue.
This prevents Burrow from becoming a free agent next March if he and the Bengals don't come to an agreement on a long-term deal before then.
This post appeared first on USA TODAY