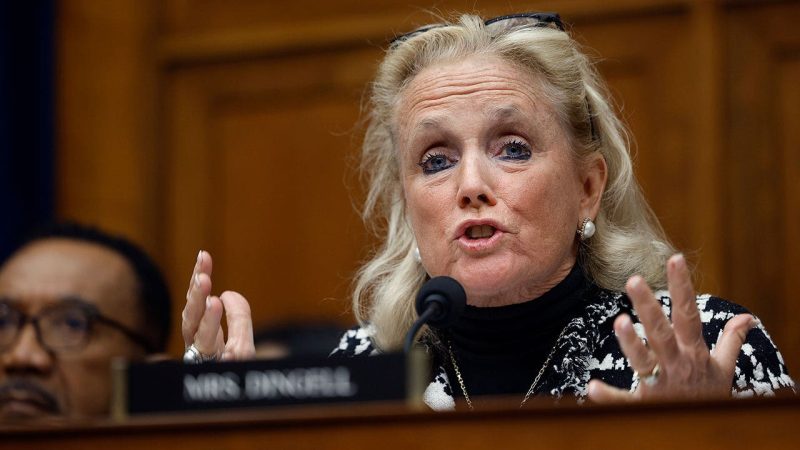 Dem Rep. Dingell admits she is 'worried' American money is flowing to terrorism: 'We need to ask questions'
Rep. Debbie Dingell, D-Minn., admitted Sunday she is 'worried' American taxpayer money may be flowing to terrorist groups, following a bombshell claim by Special Inspector General for Afghanistan Reconstruction John Sopko that he could not guarantee taxpayer dollars are not funding the Taliban.
'Well, I sincerely hope that our money is not flowing to terrorism,' Dingell told 'Fox News Sunday' host Shannon Bream. 'I think the Pentagon's got to do a better job of showing us that that is not happening. But I am worried.'
Dingell's statements come just a few days after Sopko testified to lawmakers on the House Oversight Committeer regarding the Biden administration's 'unprecedented' lack of cooperation with his watchdog office. 
'I've spent so much of my career trying to help the women in Afghanistan. And what is happening to them now makes me so devastated that we need to ensure that those dollars are going where they're intended to do in a way that we can get them there,' Dingell said. 'And I think we need to ask questions and get answers.'
During his testimony, Sopko warned that the Taliban is likely taking funds meant to assist the people of Afghanistan. The funds include billions of dollars meant for food aid,  health care, agriculture, civil society and human rights. 
'Unfortunately, as I sit here today, I cannot assure this committee or the American taxpayer we are not currently funding the Taliban, nor can I assure you that the Taliban are not diverting the money we are sending from the intended recipients, which are the poor Afghan people,' Sopko said during his opening remarks. 
The inspector general specifically called on lawmakers to end 'obfuscation and delay' by the State Department in turning over information that would allow him to conduct full oversight over the more than $8 billion in U.S. funding made available to the Afghan people since President Biden withdrew military forces from the country in 2021. 
A SIGAR report released prior to Sopko's testimony detailed the 'serious risks' posed to U.S.-funded programs in Afghanistan, of which Sopko identified Taliban interference with the United Nations and nongovernmental organizations (NGOs) as the top concern for oversight entities. 
According to the report, the Taliban accesses international funds by levying customs charges on imports and taxes and fees on NGOs. The report also details how rampant corruption and interference from the Taliban have gravely undermined the official U.S. policy of continuing to support the Afghan people.
Fox News' Chris Pandolfo contributed to this report. 
This post appeared first on FOX NEWS