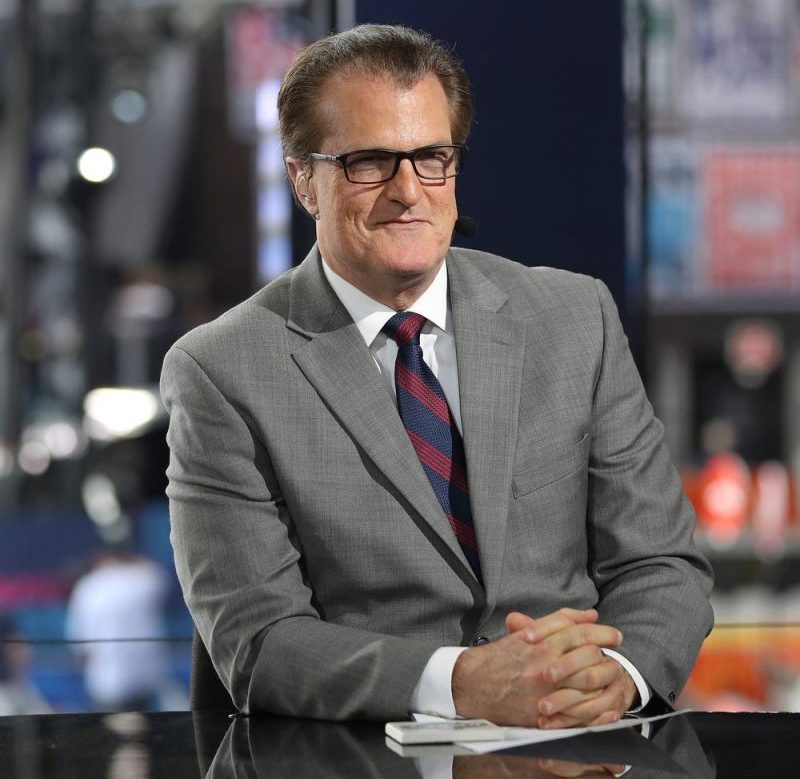 How do NFL draft analysts prepare for final stretch?
Chasing ghosts might feel like a futile task. For Daniel Jeremiah to be best prepared as NFL Network's lead draft analyst, it's essential.
Jeremiah said that with roughly two weeks before the draft, the level of studying a prospect is not as intense compared to the weeks before the combine in March. At this point, he's doing his best last-minute work to be prepared for three days of broadcasting from Kansas City.
"You're just pulling guys out of the pile," Jeremiah told USA TODAY Sports. "I kind of joked that it's like the scene from 'Gladiator.' This is not a full scouting report. It's a thumbs up or thumbs down operation, whether or not these guys are draftable or not draftable types of players.
"You're kind of drinking through a firehose."
Todd McShay, ESPN's senior NFL Draft analyst alongside Mel Kiper Jr., said that by April, most of the work is done.  
NFL Draft Hub: Latest NFL Draft mock drafts, news, live picks, grades and analysis
"At this point, to be quite honest, it's a lot less stressful because 'the hay is in the barn,' as they say," McShay wrote in an email to USA TODAY Sports.
Information rules all
For McShay, each draft evaluation process begins in May by watching game film on the following year's potential draft class. In the fall, he is a sideline reporter for various crews while maintaining his emphasis on the draft.
"It allows me to view the players live from the field level, as well as spend time with coaches and players, which is invaluable for my draft prep," McShay wrote.   
From the end of the college season until the last week in March – when he's not attending the Senior Bowl, combine or handful of pro days – he's concocting mock drafts, appearing on television and studying tape while writing up evaluations for more than 400 prospects that will compose his draft book. The tome, usually published around April 1, is distributed to ESPN/ABC on-air talent, producers and executives to help fuel broadcasts, and the evaluations populate ESPN.com's draft tracker.
After the book goes to print, McShay has two primary responsibilities. One is the various media obligations that come with his occupation. The other is talking to friends in the NFL – 'most of whom I've come to trust over the years" – to exchange information "about character concerns and durability issues that they might have more information on."
Teams will hold their medical and character meetings during the final full week ahead of the draft, Jeremiah said. He will also canvas teams to see if there is anyone he should be aware of for dropping for either of those reasons.
"I never use any of that information publicly," said Jeremiah, who was a scout for the Baltimore Ravens (2005-06), Cleveland Browns (2007-08) and Philadelphia Eagles (2010-12). "But if a guy's expected to be a top 15 pick, and here we are in the middle of the second round and he's still available, you say 'Hey, there's something that came up' one way or another."
Kiper won't file another mock draft until the morning of the draft. Jeremiah's final mock is due that Tuesday. That will lead to another exchange of information, but Jeremiah typically stays true to his final mock.
"You make a last-minute change, and it's maybe more likely to hurt you than to help you in some instances," Jeremiah said. "A lot of times I'll get stuff the morning of the draft, like Thursday morning, and that sometimes tends to be a little more concrete when you talk to the information guys.
"Which I've always wondered, why everybody doesn't have the information guys do the mock draft, because it is (all about) who you're talking to and what you're learning."
And that, inherently, is Kiper's issue with mock drafts.
"I'm more always interested in rankings of players, ratings of players, than mock drafts," Kiper, a part of ESPN's draft coverage since 1984, said.
"To try to build a consensus is almost impossible. So mock drafts are very, very difficult. I like ratings better."
Along those lines, the experts are sure to cross-check their rankings with one another and their league sources to make sure they did not whiff on a player. If multiple people tell McShay similar things, he'll go back to the tape. If another analyst has one prospect way higher than Jeremiah does, he'll also go watch more to "make sure I just didn't wake up in a bad mood when I graded this guy."
This happens less than five times per year, Jeremiah said.
"Just to make sure I'm not taking crazy pills on a player," he said.
Kiper shifts his focus to ratings and will put together a top-300 board, building on his already-published top 100, and will continue to fine-tune them until the draft.
"I'll keep updating that, getting some of the sleeper guys in there, the guys you were waiting for a pro day, you liked them during the year," Kiper said.
From evaluating to broadcasting
McShay used to book a hotel in Bristol, Connecticut – home of ESPN's headquarters – for the entire month of April and stay six days a week. He's made four trips to Bristol since the season ended and he'll go twice more before leaving for Kansas City on April 25.
"Now that we're doing the majority of shows via remote, I'm able to be home and see my young kids a lot more, which is a huge bonus," McShay wrote.
"I know my TV schedule/radio/podcast/interview schedule for the rest of the month, so now I get to have fun with Kiper and hopefully use the last 11 months of prep to help inform and entertain (and I'm sure aggravate at times) our audiences."
Like McShay, Jeremiah tries to watch 400 prospects. As draft day approaches, he prepares to inform viewers who know nothing the player their favorite team picked. That's the first part.
"But then to add the team component, to know the team well enough to say 'This is why they took this player and here's how they're going to use this player,'" Jeremiah said.
Every year, Jeremiah said, a player that is selected earlier than he predicted. Jeremiah won't trash him on the biggest day of his life. He couches it by saying "they covet what he does really well." 
"I think that's kind of what the job is," he said.
Follow Chris Bumbaca on Twitter @BOOMbaca.
This post appeared first on USA TODAY