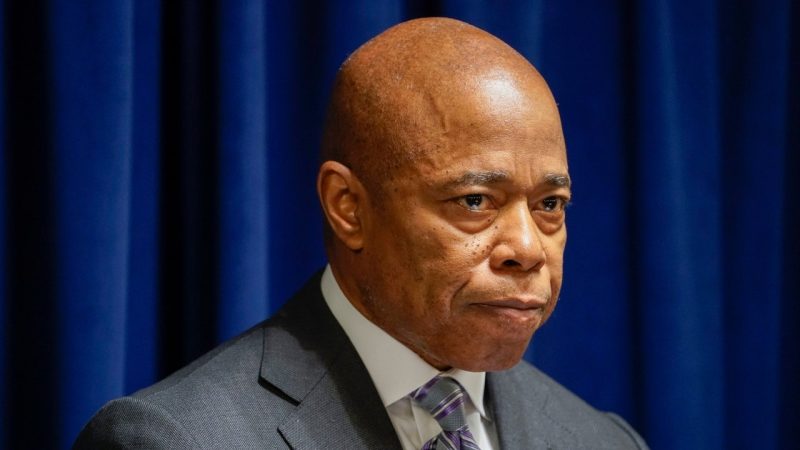 NYC Mayor Eric Adams says 'migrant crisis' under Biden administration has 'destroyed' city
Democrat New York City Mayor Eric Adams said Friday the migrant crisis the country is facing under the Biden administration has 'destroyed' his city.
Adams made the comments during a panel discussion with the African American Mayors Association in Washington, D.C.
'[The] city is being destroyed by the migrant crisis,' Adams said during the discussion. 
Adams even appeared to take a hit at politicians from his own city, suggesting they aren't doing much to fix the issue at hand.
'None of my folks came to Washington, D.C., to fight for the resources, that's going to undermine every agency in our city,' Adams said.
Adams made similar comments Wednesday, when he said that the 'national government has turned its back on New York City,' adding that 'every service in this city is going to be impacted by the asylum seeker crisis.'
In a memo from the New York City Office of Management, reported by the New York Post, the city will spend an estimated $4.2 billion on costs related to migrants and asylum seekers that would be spent through June 30, 2023, and the end of fiscal year 2024.
According to the internal city memo, Democratic New York Gov. Kathy Hochul's plan would reimburse the city for up to $1 billion in migrant aid, which only covers 29% of expected shelter costs.
New York City officials have applied for a FEMA grant worth $654 million, with a decision expected May 31.
This post appeared first on FOX NEWS