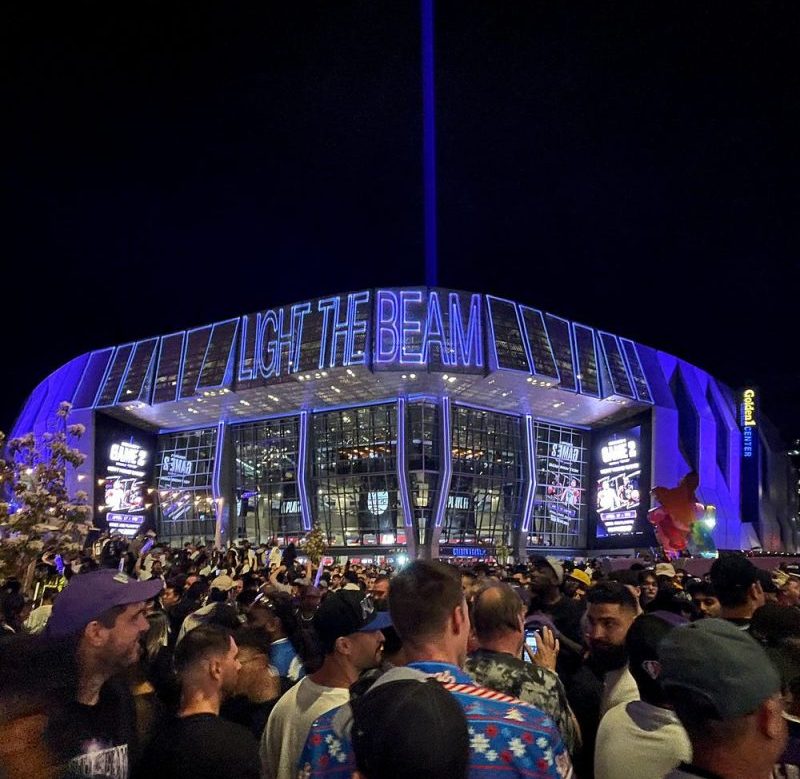 Inside 'light the beam' that has become NBA playoff team's rallying cry
The Sacramento Kings have been one of the most successful sports stories this year. The Kings won the Pacific Division title and ended the longest playoff drought in major North American pro sports.
Following every win, the Kings have a tradition to "light the beam.' It's a rallying cry that's energized the franchise, the fanbase and even casual NBA fans near and far.
The "light the beam" chant has become a mantra that has defined the Kings during their resurgent season, which has included Mike Brown winning the NBA Coach of the Year award and the franchise's first playoff berth since 2006.
Here's everything you need to know about the "light the beam" rallying cry:
Follow every game: Latest NBA Scores and Schedules
What is light the beam
The beam is a 300-watt laser-powered purple beam, which is powered by six laser cannons. The beam is over the grand entrance at the Golden 1 Center.
When do the Kings light the beam?
If the Kings win a home game, a player usually hits a Kings-branded buzzer that gives a laser technician atop the Golden 1 Center roof a signal to light the beam.
The beam is also lit when the Kings win road games.
Who came up with the idea to light the beam?
When was the beam first lit?
The beam was first unveiled on Sept. 16. It was lit for the first time on Oct. 29, when the Kings won their first game of the season. However, the "light the beam" mantra started to gain popularity during the Kings' seven-game winning streak in November.
'Light the beam' popularity
Stories about the beam have reached an audience of approximately 373 million people , according to the Kings.
'One of the things that has never surprised me is the passion of the fans,' Ranadive said, per ESPN. 'And so, the fact that the fans just loved it was not a surprise. What was a surprise was just the, not just national, but global phenomenon that it became.'
This post appeared first on USA TODAY