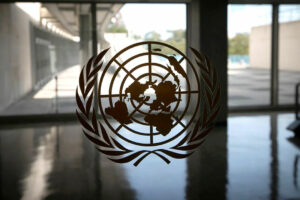 UN chief to convene meeting to work on way forward on Afghanistan
UNITED NATIONS – UN Secretary-General Antonio Guterres will convene envoys on Afghanistan from various countries next month to work on a unified approach to dealing with the Taliban authorities, the United Nations said on Wednesday.
The closed-door meeting in Doha on May 1-2 was announced after UN Deputy Secretary-General Amina Mohammed suggested on Monday the gathering "could find those baby steps to put us back on the pathway to recognition … of the Taliban, a principled recognition – in other words, there are conditions."
Her remarks sparked backlash from some countries. The Taliban administration's desire for recognition is viewed as key international leverage to press for an inclusive government and respect for rights, particularly for women, in Afghanistan.
"The intent and purpose of this meeting was never to discuss recognition of the Taliban and any discussion at the meeting about recognition would be unacceptable," said a U.S. official, speaking on condition of anonymity.
Russia's UN Ambassador Vassily Nebenzia also told reporters the meeting was not intended to be about recognition, but rather "be looking for the opinions of those special envoys on how they see the way out for Afghanistan."
The Taliban seized power in August 2021 as US-led forces withdrew following 20 years of war.
In December, the 193-member UN General Assembly approved postponing, for the second time, a decision on whether to recognize the Afghan Taliban administration by allowing them to send a United Nations ambassador to New York.
UN spokesman Stephane Dujarric told reporters on Wednesday the Doha meeting will aim to "reinvigorate the international engagement around common objectives for a durable way forward on … Afghanistan."
Earlier this month the Taliban began enforcing a ban on Afghan women working for the United Nations after stopping most women working for humanitarian aid groups in December. Since toppling the Western-backed government, they have also tightened controls over women's access to public life, including barring women from university and closing most girls' high schools.
The Taliban says it respects women's rights in accordance with its strict interpretation of Islamic law.
Mohammed told an event at Princeton University on Monday that discussion of recognition of the Taliban administration "has to happen … The Taliban clearly want recognition and that's the leverage we have."
Dujarric sought to explain Mohammed's comments, stating on Wednesday the issue of recognition was "clearly in the hands of the member states" and that Mohammed was reaffirming the need for an internationally coordinated approach.
"She was not in any way implying that anyone else but member states have the authority for recognition," Dujarric said. – Reuters