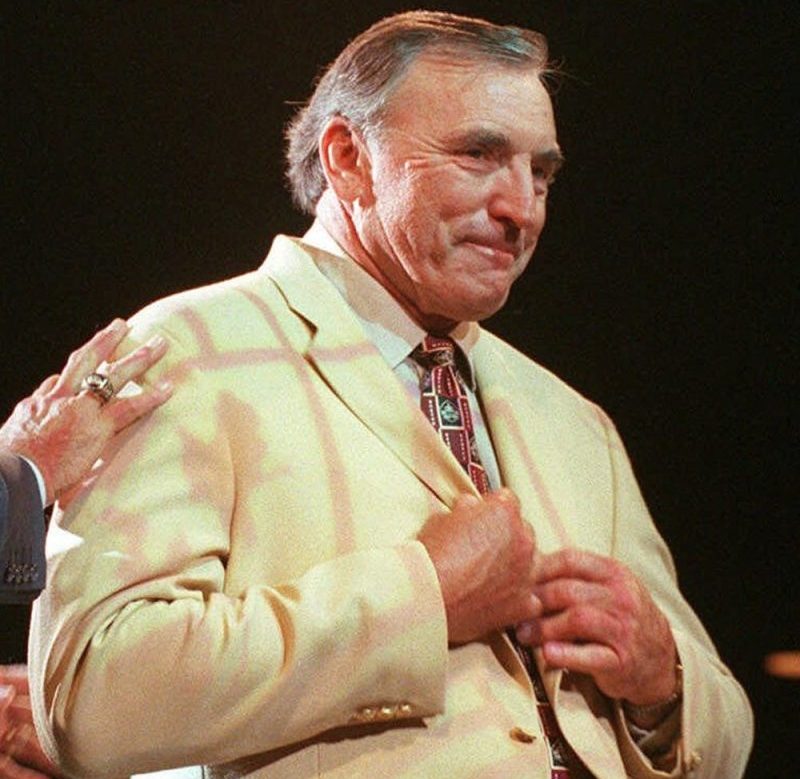 Hall of Famer Dave 'The Intimidator' Wilcox dies
Hall of Fame linebacker Dave Wilcox died Wednesday at the age of 80, the Pro Football Hall of Fame announced. He had recently undergone heart surgery.
Nicknamed 'The Intimidator' for his fierce style of play, Wilcox starred 11 seasons for the San Francisco 49ers, who selected him with the first pick of the third round in the 1964 NFL draft. He was also selected by the Houston Oilers in the AFL draft. He was selected to the Pro Bowl seven times. Although sacks were not officially recorded until 1982, he had an estimated 9.5 sacks in the 1967 season. In 1972, he had a career-high three interceptions. He followed that up a year later with 104 solo tackles, four forced fumbles, two interceptions and 13 tackles for loss. He only missed one game in his entire cr
Wilcox, who was widely known for redefining the outside linebacker position, was inducted into the Pro Football Hall of Fame as a member of the class of 2000, 21 years after he retired.
"While Dave Wilcox was a nicknamed 'The Intimidator' for his aggressive style of play, he was a kind, humble and gracious man in all other aspects of life," Hall of Fame President Jim Porter said in a statement. "He transformed the outside linebacker position – one of the many feats that earned him a forever home in Canton.'
He went to the playoffs three straight years with the 49ers. The 1970 postseason berth ended a 13-year streak where San Francisco missed the playoffs.
NFL Draft Hub: Latest NFL Draft mock drafts, news, live picks, grades and analysis
A native of Ontario, Oregon, Wilcox earned a total of nine varsity letters across three sports in high school and won two state championships as a defensive end on the football team. He played college football at now-Boise State and Oregon, where he played offensive guard his senior year.
He is survived by his wife, Merle, and his sons, Justin, who is the head football coach at California, and Josh, who played two seasons at tight end for the New Orleans Saints.
This post appeared first on USA TODAY