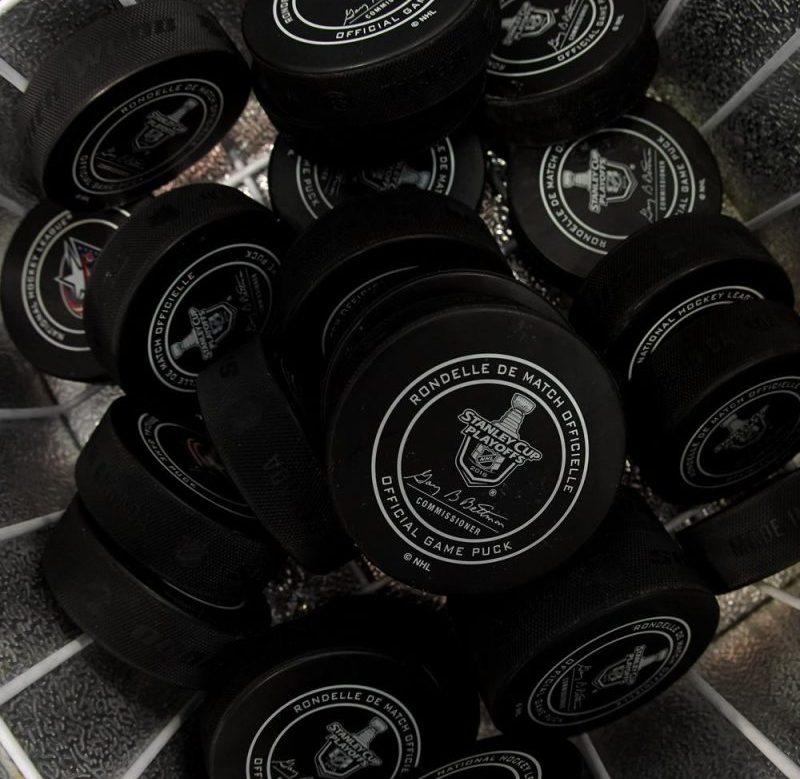 NHL playoff schedule: Results, dates, times, TV
The Boston Bruins' record-setting 65 wins and 135 regular-season points have rolled back to zero.
The big number now is 16, the number of victories needed to capture the Stanley Cup, which the Bruins last did in 2011. They lost in the Final in 2013 and 2019. 
Their first opponent is the Florida Panthers, who had won the Presidents' Trophy last season and needed a late-season surge to get back to the playoffs.
The NHL has released the schedule for the first round of the Stanley Cup Playoffs. 
All times Eastern, * denotes games played as necessary
Follow every game: Latest NHL Scores and Schedules
EASTERN CONFERENCE
Boston Bruins vs. Florida Panthers
Bruins lead 1-0
Wednesday, April 19: Florida at Boston, 7:30 p.m., ESPN
Friday, April 21: Boston at Florida, 7:30 p.m., TNT
Sunday, April 23: Boston at Florida, 3:30 p.m., TNT
*Wednesday, April 26: Florida at Boston
*Friday, April 28: Boston at Florida  
*Sunday, April 30: Florida at Boston
Toronto Maple Leafs vs. Tampa Bay Lightning
Tuesday, April 18: Tampa Bay at Toronto, 7:30 p.m., ESPN
Thursday, April 20: Tampa Bay at Toronto, 7 p.m., ESPN
Saturday, April 22: Toronto at Tampa Bay, 7 p.m., TBS
Monday, April 24: Toronto at Tampa Bay, 7:30 p.m., TBS
*Thursday, April 27: Tampa Bay at Toronto        
*Saturday, April 29: Toronto at Tampa Bay 
*Monday, May 1: Tampa Bay at Toronto
Carolina Hurricanes vs. New York Islanders
Hurricanes lead 1-0
Wednesday, April 19: N.Y. Islanders at Carolina, 7 p.m., ESPN2
Friday, April 21: Carolina at N.Y. Islanders, 7 p.m., TBS
Sunday, April 23: Carolina at N.Y. Islanders, 1 p.m., TNT
*Tuesday, April 25: N.Y. Islanders at Carolina
*Friday, April 28: Carolina at N.Y. Islanders
*Sunday, April 30: N.Y. Islanders at Carolina
New Jersey Devils vs. New York Rangers
Tuesday, April 18: N.Y. Rangers at New Jersey, 7 p.m., TBS
Thursday, April 20: N.Y. Rangers at New Jersey, 7:30 p.m., TBS
Saturday, April 22: New Jersey at N.Y. Rangers, 8 p.m., ABC
Monday, April 24: New Jersey at N.Y. Rangers, 7 p.m., ESPN 
*Thursday, April 27: N.Y. Rangers at New Jersey        
*Saturday, April 29: New Jersey at N.Y. Rangers
*Monday, May 1: N.Y. Rangers at New Jersey
WESTERN CONFERENCE
Colorado Avalanche vs. Seattle Kraken
Tuesday, April 18: Seattle at Colorado, 10 p.m., ESPN
Thursday, April 20: Seattle at Colorado, 9:30 p.m., ESPN
Saturday, April 22: Colorado at Seattle, 10 p.m., TBS
Monday, April 24: Colorado at Seattle, 10 p.m., TBS
*Wednesday, April 26: Seattle at Colorado
*Friday, April 28: Colorado at Seattle    
*Sunday, April 30: Seattle at Colorado 
Dallas Stars vs. Minnesota Wild
Wild lead 1-0
Wednesday, April 19: Minnesota at Dallas, 9:30 p.m., ESPN2
Friday, April 21: Dallas at Minnesota, 9:30 p.m., TBS
Sunday, April 23: Dallas at Minnesota, 6:30 p.m., TBS
*Tuesday, April 25: Minnesota at Dallas
*Friday, April 28: Dallas at Minnesota
*Sunday, April 30: Minnesota at Dallas
Vegas Golden Knights vs. Winnipeg Jets
Tuesday, April 18: Winnipeg at Vegas, 9:30 p.m., ESPN2
Thursday, April 20: Winnipeg at Vegas, 10 p.m., TBS
Saturday, April 22: Vegas at Winnipeg, 4 p.m., TBS
Monday, April 24: Vegas at Winnipeg, 9:30 p.m., ESPN
*Thursday, April 27: Winnipeg at Vegas        
*Saturday, April 29: Vegas at Winnipeg
*Monday, May 1: Winnipeg at Vegas
Edmonton Oilers vs. Los Angeles Kings
Kings lead 1-0
Wednesday, April 19: Los Angeles at Edmonton, 10 p.m., ESPN
Friday, April 21: Edmonton at Los Angeles, 10 p.m., TNT
Sunday, April 23: Edmonton at Los Angeles, 9 p.m., TBS
*Tuesday, April 25: Los Angeles at Edmonton        
*Saturday, April 29: Edmonton at Los Angeles     
*Monday, May 1: Los Angeles at Edmonton
This post appeared first on USA TODAY