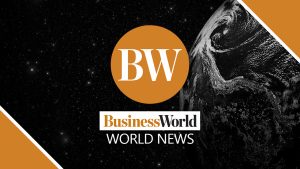 US, Mexico agree to ramp up fight against fentanyl and arms trafficking
MEXICO CITY – Mexico and the United States on Thursday agreed to ramp up the fight against fentanyl trafficking, as well as Mexico's Sinaloa and CJNG drug cartels and their supply chains, in joint bid to reduce consumption of the powerful opioid.
The deal came after a meeting of officials from both countries in Washington.
Both countries have in recent weeks asked China to help curb the shipment of precursor chemicals coming from the Asian country, in order to prevent production of the synthetic drug responsible for thousands of deaths in the United States.
"That's our goal," said Mexican Foreign Minister Marcelo Ebrard in a video released by his office, without mentioning the origin of these chemicals.
The White House said this week it plans to expand efforts to disrupt the illicit financial activities of drug traffickers involved in the fentanyl trade by using more sanctions to obstruct their access to the US financial system.
Mr. Ebrard said the Mexican delegation also asked Washington for a task force to monitor and "substantially" reduce the flow of arms from the United States to Mexico.
Mexico is appealing in a $10 billion civil lawsuit seeking to hold US gun makers responsible for facilitating the trafficking of deadly weapons across the border to local drug cartels. It argues that combating this is a shared responsibility. – Reuters