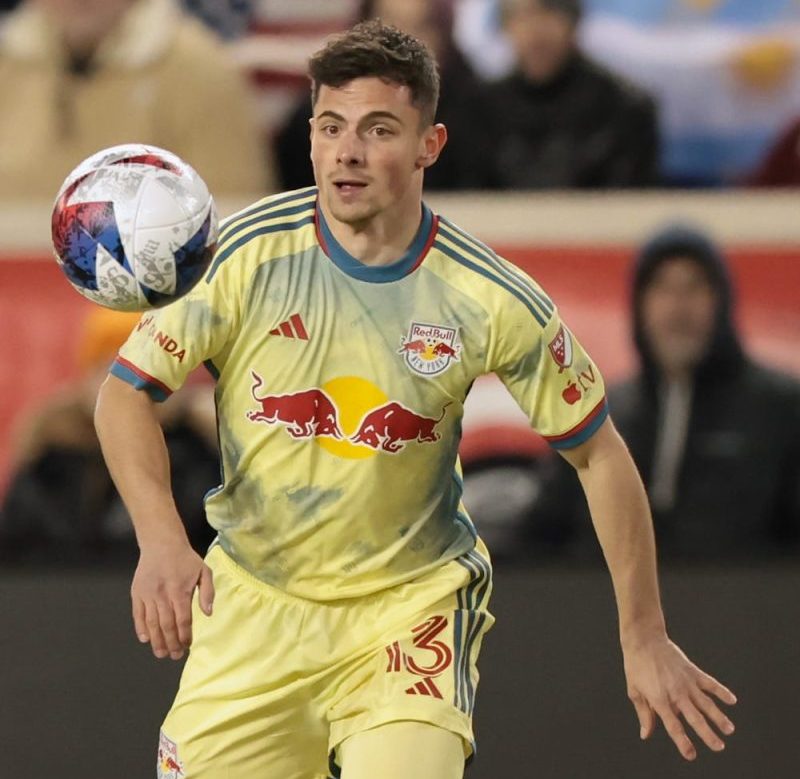 MLS player handed six-game suspension after racial slur
New York Red Bulls forward Dante Vanzeir has been suspended six games for using a racial epithet during league play.
Following an investigation, MLS has announced that Vanzeir will also be barred from playing in the U.S. Open Cup, MLS Next Pro games, or exhibition matches until he completes the full suspension.
San Jose head coach Luchi Gonzalez was among those calling on Red Bulls' boss Gerhard Struber to remove Vanzeir from the game, a situation Struber admitted on Thursday that he mishandled. MLS's statement did not address any punitive action for Struber.
In the days following the incident, Vanzeir released a statement admitting his use of an epithet, adding that he would accept whatever punishment that MLS and the Red Bulls deemed appropriate.
'MLS is working with both clubs and the MLSPA to provide impacted players and staff with support and resources and is committed to continuing to review and improve its in-game protocol,' concluded the league's announcement.
Vanzeir will be eligible to return to play for RBNY's home game against CF Montréal on May 20.
This post appeared first on USA TODAY