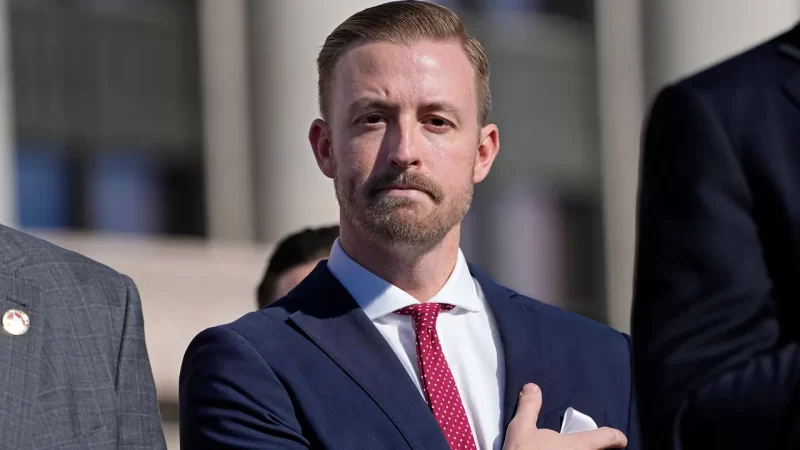 Oklahoma Gov. Stitt taps professor for education secretary post, snubs incumbent Walters
Oklahoma's Superintendent of Public Instruction Ryan Walters is on his way out as Gov. Kevin Stitt's secretary of education.
Stitt on Tuesday announced in a press release that he is appointing Oklahoma State University professor of education Katherine Curry to serve on his cabinet in the role Walters has held since 2020.
Walters, a Republican, was elected in November as state superintendent of public instruction and will continue to serve in that position overseeing the State Department of Education and K-12 public schools in Oklahoma.
Stitt spokeswoman Carly Atchison said the governor was 'thrilled with Ryan's service on the cabinet' and that he will remain a close advisor to Stitt on education matters.
'We're simply adding another player to our team to push the governor's education freedom agenda forward,' Atchison said.
Walters' inflammatory rhetoric accusing teachers of indoctrinating students with liberal ideology and providing access to 'pornographic material' has rankled many lawmakers, including Republicans. The secretary of education must be confirmed by the Oklahoma Senate, and it's not clear that Walters had enough support in the 48-member body.
Curry has been a professor at Oklahoma State since 2011. She has taught masters and doctoral courses in the College of Education and Human Sciences and currently serves as a professor and program coordinator of the Educational Leadership/School Administration Program.
This post appeared first on FOX NEWS