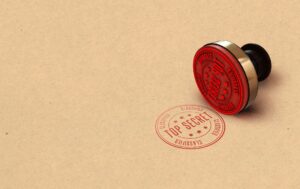 South Korea to discuss 'issues raised' from leaked documents with US
SEOUL – South Korea is aware of news reports about a leak of several classified US military documents and it plans to discuss "issues raised" as a result of the leak with the United States, a South Korean presidential official said on Sunday.
Several classified US military documents have recently been posted on social media offering a partial, month-old snapshot of the war in Ukraine, three US officials told Reuters on Friday, adding that Russia or pro-Russian elements were likely behind the leak.
Reuters has not been able to verify the authenticity of the documents. The US Justice Department has said it is investigating the leak.
One of the documents, obtained by Reuters, showed details about internal discussions among top South Korean top officials about US pressure on Seoul to help supply weapons to Ukraine, and its policy of not doing so.
The document, which does not appear to have a date on it, said that South Korea had agreed to sell artillery shells to help the United States replenish its stockpiles, insisting that the "end user" should be the US military. But internally, top South Korean officials were worried that the United States would divert them to Ukraine.
The report was based in part on signals intelligence, which suggests that the United States had been spying on one of its most important South Korean allies.
The South Korean presidential official, speaking to reporters, declined to respond to questions about US spying or to confirm any details from the leaked documents.
Asked if South Korea planned to lodge a protest or demand an explanation from the United States, the official, who declined to be identified, said the government would review precedents and cases involving other countries.
South Korea has signed major deals providing hundreds of tanks, aircraft and other weapons to NATO member Poland since Russia invaded Ukraine. But President Yoon Suk Yeol has said that a South Korean law that forbids supplying weapons to countries engaged in conflict makes it difficult to send arms to Ukraine.
The South Korean official said there was no change to South Korea's policy.
Mr. Yoon is scheduled to meet US President Joe Biden on April 26 during a state visit to Washington.