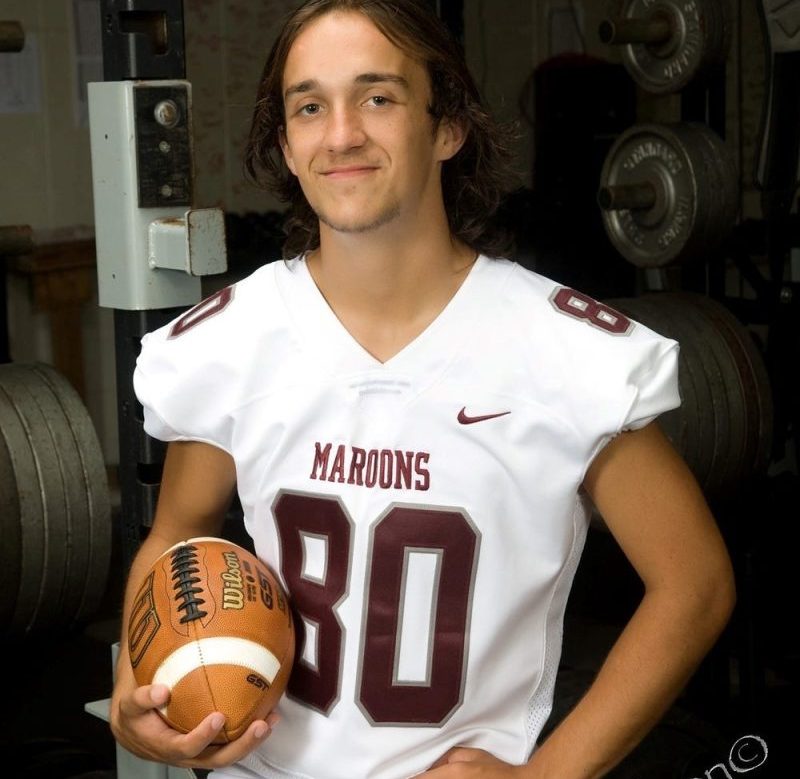 High school football player dies after sustaining head injury in scrimmage
LOUISVILLE, Ky. — A Kentucky high school football player has died days after suffering a head injury during a spring football scrimmage.
Andrew Dodson, a football player for Pulaski County in southern Kentucky, was injured Friday on the final day of spring practice. He was hospitalized and died Monday, according to the state athletics association.
Andrew was a junior tight end for the Maroons.
The Kentucky High School Athletic Association acknowledged the death with a statement on Twitter, saying its members 'all mourn with his family, friends, teammates and the entire KHSAA family, the loss of this young man.'
"No words can explain, justify or rationalize tragedies such as these. We only ask for peace and comfort to all around him and around our great Commonwealth. We also encourage all to seek out family and friends to walk through this difficult time together and talk through all the emotions that come with losing a friend, brother, comrade, child and teammate,' the statement said.
"We know in the hours, days, weeks, months and years ahead we will continue to remember his fighting spirit and passion for all things Pulaski County, as well as his deeply held beliefs about his time on earth and the following.'
Baseball phenom, 13, dies by suicide: He came home from school, left video
What happened?
Andrew's father, Alan Dodson, told the Lexington Herald-Leader his son was tackled by a teammate during a scrimmage before he was hospitalized.
"It was not a violent hit or helmet-to-helmet. It was a simple, clean tackle," he said.
Pulaski County does have an athletic trainer, but it isn't clear yet if the athletic trainer was at the scrimmage.
A request for comment sent to the school was not immediately returned. Public schools in Pulaski County are currently on spring break.
Community support
There was an outpouring of support for Andrew, his family and his team on social media, including condolences from University of Kentucky football coach Mark Stoops.
First athlete death in Kentucky since 2020
The last athlete to die on a field in Kentucky came nearly three years ago when Matthew Mangine Jr. collapsed at St. Henry District High in Erlanger on June 16, 2020. Mangine's family filed a wrongful death suit that settled in February. His parents created a non-profit that works to add safeguards to high school sidelines.
This post appeared first on USA TODAY