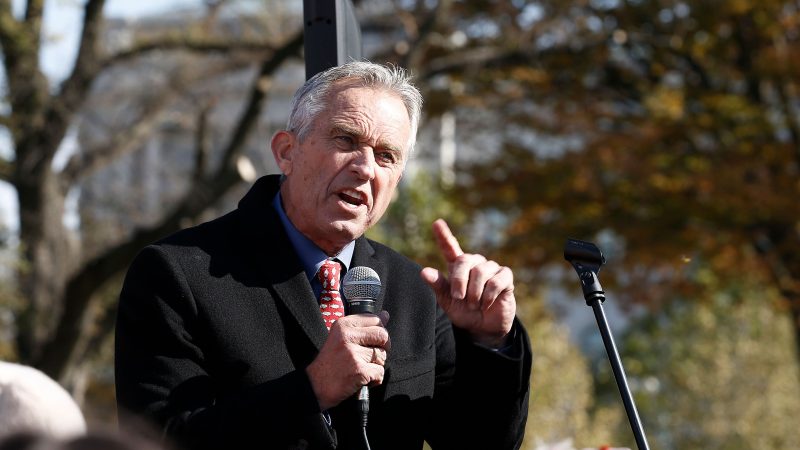 Biden gets another Democratic challenger as Robert F. Kennedy Jr files to run for president
President Biden has another Democratic challenger vying for the presidency following Robert F. Kennedy Jr. filing paperwork with the Federal Election Commission on Wednesday.
Kennedy, the son of late former U.S. Attorney General Robert F. Kennedy and nephew of the late former President John F. Kennedy, is now the second Democrat to toss his hat into the race for the White House, joining spiritual advisor and author Marianne Williamson in seeking the party's nomination.
A source close to Kennedy wouldn't independently confirm his candidacy, but told Fox News Digital 'the campaign will issue a statement tomorrow.'
Kennedy, a former environmental lawyer, describes himself as a lifelong Democrat and has faced criticism for his activism against the COVID-19 vaccine. He had been mulling a run in recent months, and told a crowd in New Hampshire in March that his wife had 'greenlighted' any potential decision to run.
He most recently took aim at the Biden administration and Democratic National Committee over the decision to move the New Hampshire presidential primary out of its position as the first in the nation primary. The state will now vote second in the DNC's calendar, along with Nevada, three days after South Carolina, under the new schedule.
Ahead of the DNC's final approval of the schedule, Kennedy wrote an open letter to the committee, urging members to keep New Hampshire in the first spot because of the state's long history advocating for civil rights and election transparency. 
The DNC changed the nominating calendar in an effort to reflect more diversity in the Democratic Party, but Kennedy said that New Hampshire already showcases the diversity in America. As a swing state, Kennedy said, New Hampshire's 'four electoral votes could decide the 2024 election.' 
'Most importantly, New Hampshire runs the most secure and transparent election in America. It should be a model for our country at a time when we need it most,' Kennedy wrote. 
Biden has yet to announce whether he will run for reelection, however, the White House has repeatedly said Biden intends to run for a second term.
Fox News' Thomas Phippen and Paul Steinhauser contributed to this report.
This post appeared first on FOX NEWS