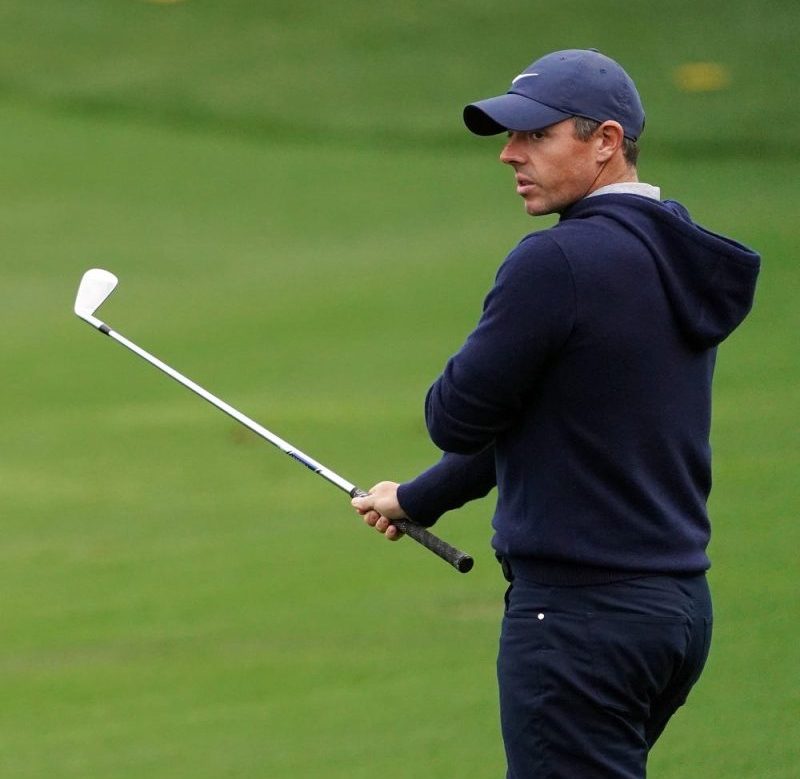 Rory McIlroy on LIV golfers: Masters 'above all that noise'
Rory McIlroy says the 2023 Masters is business as usual, even with LIV golfers competing alongside PGA Tour members at Augusta National.
McIlroy, who has been a vocal antagonist of the Saudi-financed LIV Golf tour, took the high road Tuesday while speaking to reporters in the Masters press room.
"Look, it's a narrative and a storyline,' McIlroy said, 'but the Masters and the four major championships sit above all that noise, and that's the way it should be this week.'
McIlroy's comments showed his reverence for the legendary event, which will feature 18 players from LIV Golf in this year's field. He has held a feud with LIV Golf CEO Greg Norman since the tour's 2021 inception and has been involved in dustups with LIV golfers, such as Phil Mickelson, Patrick Reed and Sergio Garcia.
So why has McIlroy called a cease-fire? It could be because the world No. 2 has a career grand slam at stake.
Live Leaderboard: Latest Masters Tournament Scores, Schedules, Pairings and more
McIlroy, who is a Masters win away from becoming just the fifth player in history to complete a career grand slam, finished second behind 2022 champion Scottie Scheffler last year.
"I felt last year that I maybe shed some of that scar tissue and felt like I sort of made breakthroughs," McIlroy said. "I'm feeling as sort of relaxed as I ever have coming in here just in terms of I feel like my game is in a pretty good place. I know the place just about as well as anyone."
McIlroy is hoping it will be him celebrating on the 18th green Sunday, but what if it's a LIV golfer? Norman said recently he expects the entire LIV contingent to storm the green if one of their golfers claims a green jacket.
McIlroy, who was relatively diplomatic navigating a sea of LIV-related questions, did push back on that notion.
"I think that only puts more pressure on themselves that they are not just playing for themselves and they are playing for this cause," McIlroy said. "That might help in some way, I don't know."
Still, McIlroy doesn't hold contentious relationships with all LIV golfers. He played a practice round Tuesday with Brooks Koepka and still sees Dustin Johnson regularly.
"It's a very nuanced situation and there's different dynamics," McIlroy said. "You know, it's OK to get on with Brooks and (Dustin Johnson) and maybe not get on with some other guys that went to LIV, right? It's interpersonal relationships, that's just how it goes.
"I think the more face time you get with some people, the more comfortable you become in some way."
When asked whether he would be among those celebrating should a LIV golfer win the tournament, McIlroy offered a tongue-in-cheek response.
"Depends who it is."
This post appeared first on USA TODAY