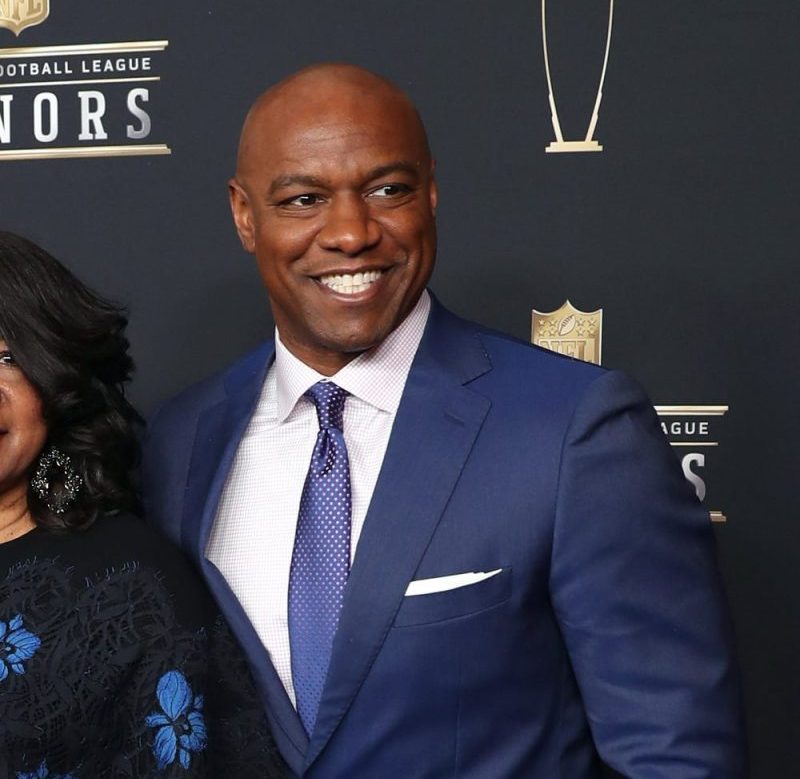 Jarrett Payton searching for heroes who saved son's life after seizure
Jarrett Payton is looking for the heroes who saved his son's life.
The former Miami Hurricanes running back and son of Pro Football Hall of Famer Walter Payton took to Twitter on Thursday to reveal that his son, Jaden, had a seizure earlier in the week while the family was in Las Vegas.
'It was the scariest moment of my life,' he said in a series of posts, which include pictures of the family in front of the 'Welcome to Fabulous Las Vegas' sign. 'Two strangers didn't hesitate to help me save his life. I didn't get their info but I'm sharing this in hopes someone knows them. We would (love) to personally thank them.'
Payton said that the 11-year-old is 'doing a lot better and acting like his old self.'
'He just wanted to meet the people that helped save his life. So I told him I would do my best to make that happen,' he added.
He said that the incident happened at a McDonald's next to Circus Circus. He believed that divine intervention was at hand and detailed how, after he left in the ambulance with his son, his wife ordered a Diet Coke to ease her nerves. The order number was 434. Walter Payton's number was 34.
'Just a sign @walterpayton was there with us,' he said with an emoji of praying hands.
On Sunday, Payton shared another update on Jaden with a video of him at batting practice.
'He's feeling so much better and taking a few swings at practice,' he said. 'Thanks for all the (love) everyone. He's feeling stronger every single day. Just happy he's getting a chance to do what he loves.'
This post appeared first on USA TODAY