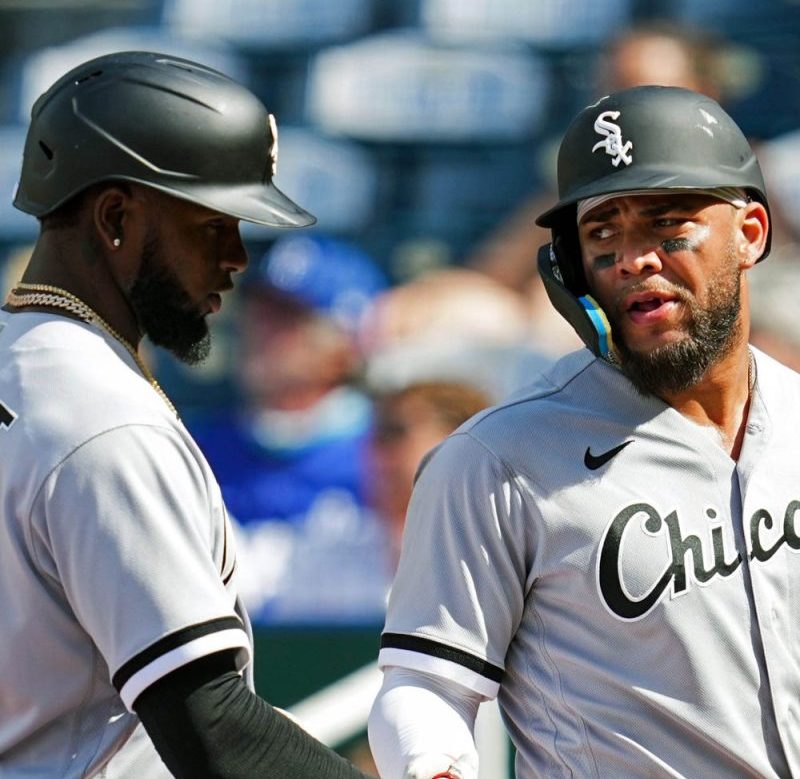 White Sox stars making history for Cuba at WBC
Chicago White Sox stars Luis Robert and Yoán Moncada dreamed one day of playing for Cuba after they left their country, and now they finally have that chance. This is the first time MLB players are eligible to play for Cuba in the World Baseball Classic. 
'I never thought that I would have the chance to play and represent the Cuban national team once I got here,' Moncada said, 'because I was here and I knew all of the restrictions. I'm very glad that I have this opportunity right now, and I am very hopeful that this is a first step for the Cuban players that are in the major leagues to represent their country in future tournaments. … 
'This wasn't just a dream for me, but for those people too. … It's going to be definitely one of the best experiences I will ever have in my life.' 
STAY UP-TO-DATE: Subscribe to our Sports newsletter now!
The players were not permitted to travel to Cuba to work out with the team, but will join their teammates in Taiwan, where Cuba will play in Pool A in the first round (March 8-13). 
'I'm pretty sure that's going to be incredible,' Robert said. 'The last time that I wore the Cuban national team uniform was six or seven years ago. It has been a long time since I did it, having the chance to do it this time in the World Baseball Classic is going to be very special.' 
White Sox manager Pedro Grifol says he'll be paying close attention, knowing just how much the international tournament means. 
'You talk about pressure,' Grifol said, 'you're talking about countries playing against countries. It means everything to them. There are some bragging rights in the clubhouses, there's some bragging rights across the league. 
'It's going to be crazy. The atmosphere is going to be electric.'
This post appeared first on USA TODAY