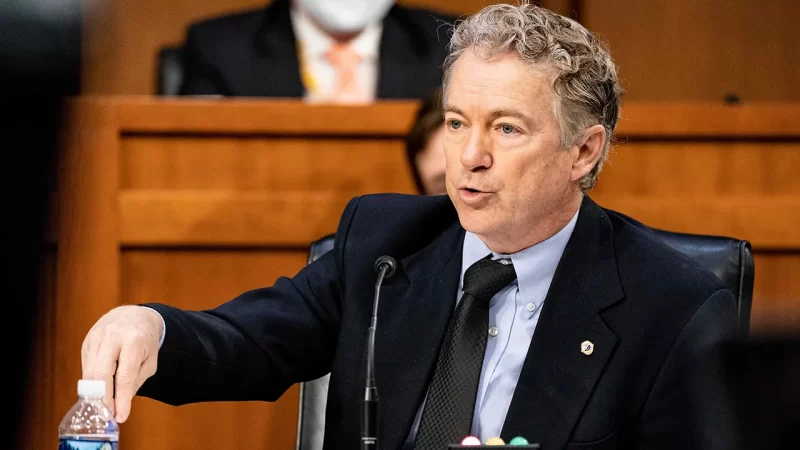 Kentucky Sen. Rand Paul says staff member 'brutally attacked,' sustained 'life-threatening' injuries
The office of Republican Kentucky Sen. Rand Paul confirmed Monday that a member of his staff was 'brutally attacked' on the streets of Washington, D.C over the weekend.
'This past weekend a member of my staff was brutally attacked in broad daylight in Washington, D.C.,' Paul said in a statement. 'I ask you to join Kelley and me in praying for a speedy and complete recovery, and thanking the first responders, hospital staff, and police for their diligent actions.' 
'We are relieved to hear the suspect has been arrested. At this time we would ask for privacy so everyone can focus on healing and recovery,' he added.
Paul's office did not confirm the identity of the staff member who was attacked, however a press released issued by the Washington, D.C. Metropolitan Police Department on Monday afternoon said the victim was an adult male who had sustained 'life-threatening injuries.'
The statement announced the arrest of a suspect, 42-year-old Glynn Neal, 'in reference to an Assault with Intent to Kill (Knife) offense,' and that the incident occurred on the 1300 block of H Stree, NE, less than 1.5 miles from the U.S. Capitol.
Sen. Paul himself was attacked by a neighbor and sustained serious injuries in 2017. He suffered six broken ribs, including three displaced fractures, and his recovery was complicated by fluid and blood around the lungs and recurrent pneumonia.
Paul and his wife were also previously attacked by a mob as the pair made their way back to a hotel following Donald Trump's 2020 Republican National Convention acceptance speech at the White House. One man was charged with assaulting a police officer near Paul at the time but it was later dropped.
Crime has been on the rise in Washington, D.C., including the number of murders committed in the city. Last year, D.C. hit 200 murders in consecutive years for the first time since 2003.
Fox News' Brian Flood contributed to this report.
This post appeared first on FOX NEWS