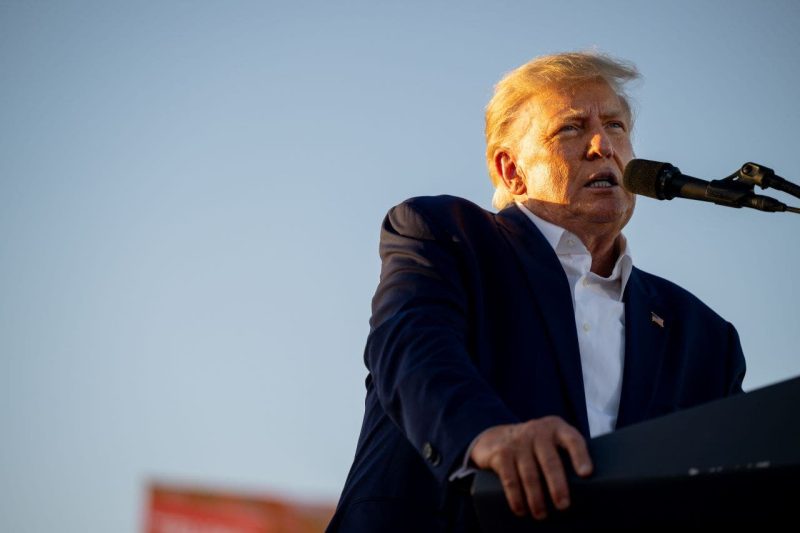 Trump suggests Manhattan DA Bragg 'already dropped the case' against him: 'It's a fake case'
Republican presidential candidate Donald Trump suggested Saturday that Manhattan District Attorney Alvin Bragg has dropped the case against him for alleged campaign finance violations.
'I think they've already dropped the case,' Trump told reporters aboard his plane after appearing at a campaign rally in Waco, Texas.
'It's a fake case. Some fake cases, they have absolutely nothing.'
When asked for comment about Trump's claim the case has been dropped, Trump campaign spokesman Steven Cheung told Fox News Digital: 'This has been dropped because everyone knows this was a partisan witch-hunt by a radical, leftist DA that sought to politically weaponize the Justice system to influence an election.'
It was reported last week that Bragg's office would likely issue an indictment for alleged hush-money payments that Trump supposedly made as a presidential candidate in 2016 to adult film star Stormy Daniels in 2016.
Republicans on the House Judiciary Committee have demanded that Bragg testify before Congress about the details of his probe.
The D.A's office blasted the Republicans' request in a statement Saturday 
'We evaluate cases in our jurisdiction based on the facts, the law, and the evidence. It is not appropriate for Congress to interfere with pending local investigations,' the office said. 'This unprecedented inquiry by federal elected officials into an ongoing matter serves only to hinder, disrupt and undermine the legitimate work of our dedicated prosecutors. As always, we will continue to follow the facts and be guided by the rule of law in everything we do.'
The office told Fox News Digital that Bragg 'stands by' his previous pledge to publicly state the conclusion of the investigation, 'whether we conclude our work without bringing charges, or move forward with an indictment.'
This post appeared first on FOX NEWS