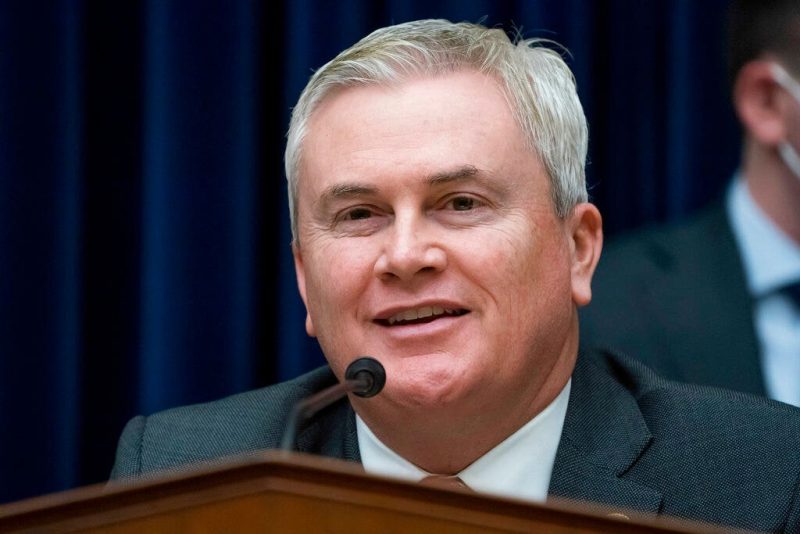 Comer warns Bragg he must testify after stumbling into his territory during Trump probe
Rep. James Comer, R-Ky., said Sunday that Manhattan District Attorney Alvin Bragg doesn't have a choice on whether to testify before Congress about possible criminal charges being levied against former President and 2024 Republican presidential candidate Donald Trump.
Comer, the chairman of the House Oversight Committee, told CNN's Jake Tapper that Bragg's investigation into Trump's alleged hush money payments during the 2016 presidential election are a federal matter and should be brought to the U.S. Department of Justice.
'This is not a local investigation, this is a federal investigation,' Comer said. 'He's investigating a presidential candidate, not to mention former president of the United States, for a federal election crime. That has no business being litigated in a local district attorney's office.'
'And when he says he's not going to cooperate with Congress, unfortunately for Mr. Bragg, he doesn't have the luxury of determining whether or not he can comply with congressional requests, because he crossed over two levels of government, from the local level to the federal level, to try to prosecute something that clearly if there was a reason for prosecution, it should be done by the Department of Justice,' he said. 
House Judiciary Committee Chairman Jim Jordan, R-Ohio, sent a letter last week signed by Comer and House Committee on Administration Chairman Brian Steil, R-Wis., demanding that Bragg testify before Congress in the wake of his 'unprecedented abuse of prosecutorial authority.'
The letter also demanded that Bragg turn over records and communications related to the case or the office's receipt and use of federal funds.
Bragg's office said the DA would not cooperate with the request to testify, calling the lawmakers' requests 'an unlawful incursion into New York's sovereignty.'
'Nonetheless, to assist Congress in understanding the ways in which the DA's Office has used federal funds, we are preparing and will submit a letter describing its use of federal funds,' the office responded in a letter.
The Republicans fired off another letter Saturday re-upping their requests, saying Bragg's offer was 'insufficient.'
'While we appreciate your offer to submit a letter detailing the District Attorney's Office's use of federal funds, and we look forward to that submission, such a letter alone does not satisfy our oversight requests or preclude the Committees from proceeding with them,' the letter said.
Comer said on CNN Saturday that 'it's not a sincere argument to say it's a local investigation when you're investigating a presidential candidate and the former president of the United States.'
'We believe that [Bragg] should come explain to us exactly what he's investigating,' he said. 'If Mr. Bragg wants to come in and explain to us what he's doing, and he makes a good explanation, he makes a good argument, and we see that we're in an area where we don't belong, as some of the Republican senators say, then we'll back off. But we're sick and tired of the meddling in federal elections, and I don't believe that Bragg would be doing this if Donald Trump were not running for president.'
This post appeared first on FOX NEWS