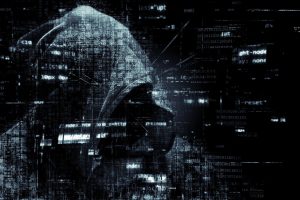 Australia's Latitude at all-time low on more evidence of large-scale data theft
Shares of Latitude Group Holdings slumped to their all–time low on Wednesday after the fintech firm unearthed further evidence of large–scale information theft affecting former and current customers across Australia and New Zealand.
Latitude said it was attempting to identify the number of customers affected and the type of personal information stolen by the hacker.
Shares of the Melbourne-based company, which provides consumer finance services to major Australian retailers Harvey Norman and JB Hi-Fi, tumbled as much as 16.2% to a record low of A$1.01 on trading resumption. Latitude's stock last traded on March 15, a day before it disclosed the cyberattack.
As of 0202 GMT, shares clawed back some lost ground, trading down 7% at A$1.12.
"Our focus remains firmly on containing this attack, progressing our forensic review of the actions taken by the attacker and restoring operational capability gradually over the coming days," Latitude said in a statement.
Several Australian firms have reported cyberattacks over the past few months, and experts say this is due to an understaffed cybersecurity industry in the country. Read full story
Last year, some of Australia's largest companies reported data breaches, prompting authorities to step up efforts to bolster cybersecurity and implement stricter data-sharing rules to prevent breaches in the future.
"The market is clearly losing confidence in the company and it (the cyberattack) is external so it is already out of their control, which makes it more difficult," said Tony Sycamore, a market analyst at IG Australia.
"Right now they are racing against time. They need to try and restore market confidence."
Latitude had said last week that personal information of around 328,000 customers, including copies of drivers' licenses, was stolen. It took its platforms offline on Monday and said the Australian Federal Police and the Australian Cyber Security Centre were looking into the attack. – Reuters