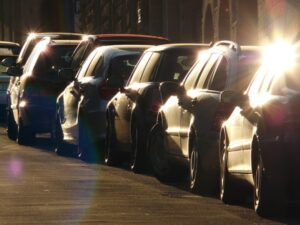 US states urge Hyundai, Kia to do more to tackle theft risk
WASHINGTON – A group of 22 US state attorneys general on Monday blasted Hyundai Motor and Kia Corp. and said they need do more to address problems with millions of US vehicles that are prone to theft.
Last month, the Korean automakers said they would offer software upgrades to 8.3 million US vehicles to help curb increasing car thefts using a method popularized on TikTok and other social media channels.
"The surge in thefts of these vulnerable vehicles has been truly shocking," said the letter from 22 states and the District of Columbia led by Wisconsin Attorney General Joshua Kaul. "More needs to be done so that every current owner can obtain one of these devices at no cost as soon as possible – especially those owners whose cars are not compatible with the software upgrade you recently announced."
The attorneys general letter said the automakers had failed to take adequate steps to address the alarming rate of theft and urged them to accelerate the implementation of the software upgrade and provide free alternative protective measures for owners whose cars cannot support the software upgrade.
Kia and Hyundai said Monday they have contacted over 2.1 million customers to advise them of software upgrades. Kia said it is actively working with major insurance carriers "to ensure our customers have access to quality and comprehensive coverage."
Hyundai said all of its vehicles meet US anti-theft requirements and has begun reimbursing eligible customers for steering wheel lock purchases.
In Chicago there were over 7,000 thefts of Hyundai and Kia vehicles in 2022 accounting for 10% of Kia and 7% of Hyundai vehicles registered in the city, the letter said.
Earlier this month, Minnesota Attorney General Keith Ellison said he had launched a civil investigation into Kia and Hyundai's sale of vehicles to Minnesota consumers that lacked industry-standard, anti-theft technology and sought documents and answer questions under oath.
Mr. Ellison said in Minneapolis in 2022 Kia and Hyundai vehicle thefts were tied to five homicides and 265 motor vehicle accidents.
TikTok videos showing how to steal cars without push-button ignitions and immobilizing anti-theft devices has spread nationwide. This had led to at least 14 reported crashes and eight fatalities, the National Highway Traffic Safety Administration (NHTSA) said in February.
The free upgrade will be offered for 3.8 million Hyundai and 4.5 million Kia vehicles, the automakers and NHTSA said. Hyundai said the upgrade applies to various US 2011 through 2022 model year vehicles.
Many Hyundai and Kia vehicles have no electronic immobilizers, which prevent break-ins and bypassing the ignition.
An insurance research group said immobilizers were standard on 62% of models from other manufacturers in 2000, rising to 96% by 2015. But they were standard on only 26% of 2015 Hyundai and Kia vehicles.
Hyundai will also provide customers with a window sticker alerting would-be thieves that the vehicle is equipped with anti-theft protection.
All Hyundai vehicles produced since November 2021 are equipped with an engine immobilizer as standard equipment. — Reuters