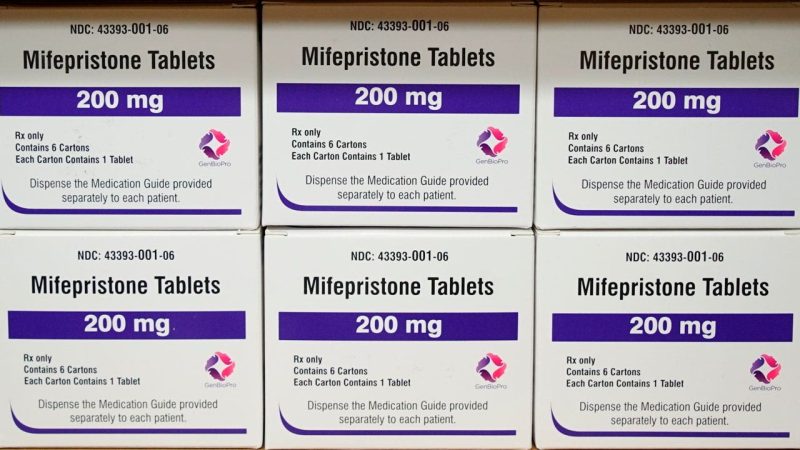 Smuggling the abortion pill into Texas could land you in legal peril, if this bill becomes law
A new bill introduced in the Texas legislature aims to hold drug manufacturers and distributors accountable for any terminated pregnancies or deaths stemming from abortion pills.
Under the Wrongful Death Protection Act, individuals — even those out of state — who manufacture, market, mail, distribute, transport, deliver, provision, or possess mifepristone with the intent of facilitating unlawful abortions, are liable for the wrongful deaths of Texas women and children.
'Companies and smuggling networks are profiting from the barbaric death of children in the womb and neglecting the women who are harmed by taking these pills,' Rep. Cole Hefner, who introduced the legislation on March 10, said in a statement. 'They must not be allowed to escape their direct responsibility for the wrongful deaths of Texans simply because they reside outside our state, and this legislation ensures that will not be allowed to happen.'
Mifepristone is the first of two medications prescribed to a woman who plans to abort her unborn baby. Abortion medications are used for 54% of abortions in the United States, according to the Guttmacher Institute.
HERE'S WHY A CONSERVATIVE GROUP IS SUING THE FDA OVER MEDICATION ABORTION:
According to Hefner, his bill was necessary to combat abortion pills illegally trafficked into Texas.
'We have enacted transformative pro-life laws in Texas, but more must be done,' the Republican said in his statement. 'The deadly abortion pill regimen is everywhere, including in our state.'
Under the legislation, anyone who helps facilitate an unlawful death from an abortion could face up to $5 million in civil penalties. The bill considers an aborted fetus as an unlawful death.
'Abortion pills can be extremely dangerous to women, causing hemorrhaging, the need for surgery and even death,' Susan B. Anthony Pro-Life America President Marjorie Dannenfelser told Fox News. 'The Biden-Harris administration has ignored these health risks as well as the 500% increase in ER visits since the FDA approved Mifepristone.'
'In response to the federal government's negligence, states like Texas are creatively taking steps forward to protect unborn children, safeguard the health of women and girls, and hold abortionists accountable,' she added.
After Roe v. Wade was overturned in June, Texas' trigger laws took effect, making it illegal in the state to have an abortion except in limited cases where the mother's life may be at risk. 
Texas' abortion law is one of the strictest in the country and has led to some Texas women crossing state lines to receive abortions.
Neither Cole nor Planned Parenthood responded to a request for comment.
This post appeared first on FOX NEWS