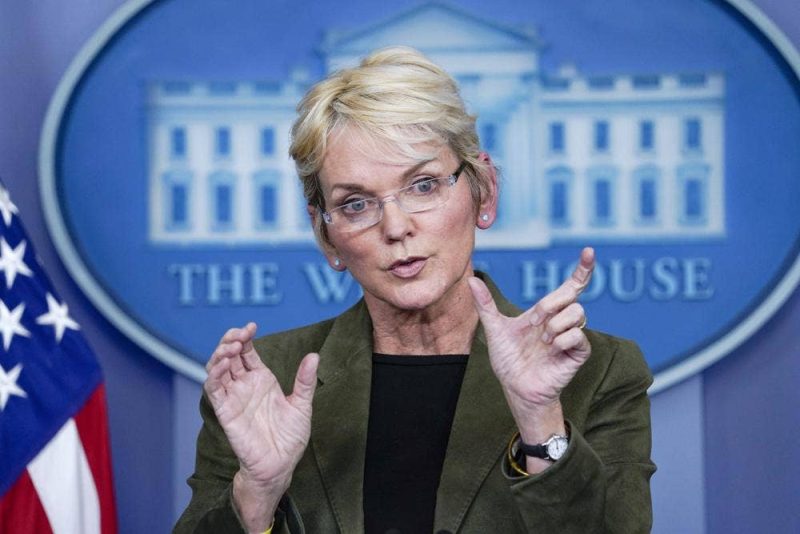 GOP looks to rescue gas stoves from Biden's 'extreme' ban
Two Republicans on the House Energy & Commerce Committee are making a push stop the Biden administration from banning gas stoves with legislation that has support from the committee chairman and could get a vote on the House floor this year.
The bills from Reps. Kelly Armstrong, R-N.D., and Debbie Lesko, R-Ariz., are a response to the two-pronged effort seen by the Biden administration to ban gas stoves this year.
In January, a member of the Consumer Product Safety Commission (CPSC) said a ban on gas stoves was 'on the table' because of the health risks they pose to consumers. The CPSC backed down after public outrage and ridicule, but soon after, the Department of Energy proposed an energy-efficiency regulation that officials acknowledge is so stringent that 96% of the gas stoves currently in use today wouldn't make the cut.
Armstrong's bill would ban the CPSC from using federal funds to carry out any policy that regulates gas stoves as a banned hazardous product under current law. It also bans the CPSC from enforcing 'any consumer product safety standards' that would prohibit the use of gas stoves or impose regulation that would boost the price of gas stoves.
'Inflation is hurting everyone. We have a crisis at our Southern Border. North Dakotans are worried about being able to provide for their families,' Armstrong said in a Monday statement. 'What is the Biden administration focused on? Controlling the kind of stove Americans use. This is further incompetence from an administration that seems more interested in dictating every aspect of our lives than solving real problems.'
The other bill from Lesko would ban the Department of Energy from finalizing, implementing or enforcing its proposed rule on 'Energy Conservation Standards for Consumer Conventional Cooking Products,' or any 'substantially similar rule.'
'The Biden administration's extreme proposed regulation that will ban nearly every gas stove on the market is just another example of out-of-touch bureaucrats trying to control Americans' everyday lives,' she said.
Widespread opposition to the two Biden administration proposals means the bills have a good shot of moving ahead in the House this year, and support from Committee Chair Cathy McMorris Rodgers, R-Wash., is an even stronger indication that the legislation will be taken up by the committee and moved to the House floor.
'President Biden and the radical left want to use the federal government's power to dictate what kind of car you can drive, how you can heat your home and business, and now how you're allowed to cook food for your family,' Rodgers said. 'Forcing people to switch to expensive alternatives will only further increase costs on hardworking families and disproportionately harm the most vulnerable communities.'
This post appeared first on FOX NEWS