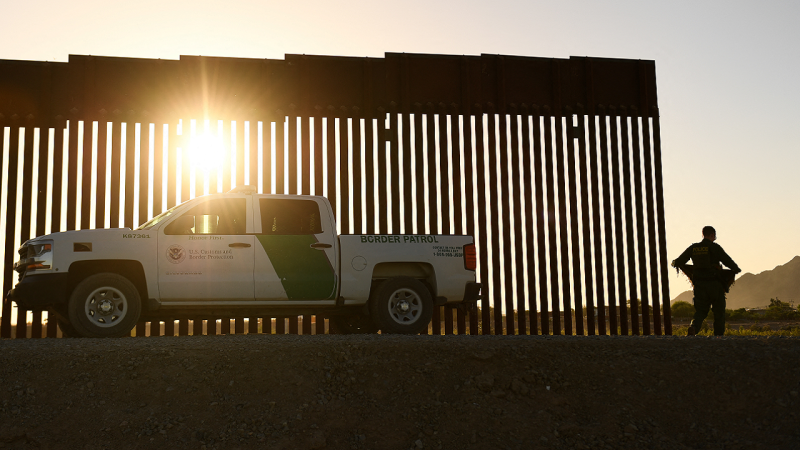 Migrant encounters in February down to lowest level since Jan 2022; Biden admin credits new border measures
Migrant encounters at the southern border in February dropped to their lowest level since January last year, Customs and Border Protection (CBP) announced Wednesday – with the Biden administration crediting border measures that it rolled out.
There were 154,998 migrant encounters at the southern border in February, down from the 166,010 encountered in February 2022 and down slightly from the 156,770 encountered in January 2023. In February 2021, there were 101,099 encounters and 36,687 encounters in February 2020.
While still relatively high for February, the latest numbers mark the lowest encounters since January 2022, something that the Biden administration is hailing as a turning point for the crisis at the southern border, which has seen record levels of migrants under its watch.
In January, the administration rolled out a number of measures, including a humanitarian parole program for Venezuela, Cuba, Haiti and Nicaragua, which allows up to 30,000 migrants a month to fly in. It also expanded Title 42 expulsions to include those nationalities. The administration tied those measures to the recent drop in border numbers.
'The new border enforcement measures kept February's overall encounter numbers nearly even with January,' CBP Acting Commissioner Troy Miller said in a statement.
He also said the agency was encouraged by the expansion of the CBP One mobile app, which allows for migrants to schedule hearings at ports of entry but has been plagued with tech issues.
'The app cuts out the smugglers and decreases migrant exploitation. CBP continues to make improvements to the app to address feedback we have received from stakeholders,' he said.
In its release, CBP said that 71.4% of encounters at the southern border in February were single adults. Of those encountered, 46.8% were expelled under the Title 42 order, which allows for the rapid expulsion of migrants due to the COVID-19 pandemic.
That order is scheduled to end on May 11, along with the end of the COVID-19 public health emergency, and has raised concerns about a possible fresh spike in migration ahead of the typically busier summer months.
The administration has said it has a plan in place to deal with the surge, with more resources, greater cooperation with Mexico and use of additional removal authorities. The administration recently announced a new proposed rule that would presume ineligibility for asylum if migrants cross illegally and have failed to claim asylum in another country through which they passed.
The move drew criticism from left-wing activist groups who have declared it similar to a Trump-era transit ban. But DHS Secretary Alejandro Mayorkas has stressed that the presumption is rebuttable and noted that there are significant exemptions.
Meanwhile, DHS and the White House have sought to blame Republicans for not providing additional border funding as requested as well as inaction on passing a sweeping immigration reform bill. Republicans have said that it is the policies of the administration, not a lack of funding, that caused the crisis.
This post appeared first on FOX NEWS