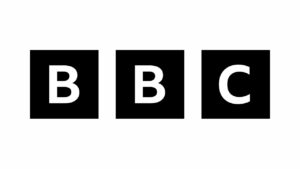 Mutiny at the BBC: Lineker row causes growing crisis at UK broadcaster
LONDON — Britain's BBC faced a mounting crisis as a row over football presenter Gary Lineker's criticism of government migration policy led to a presenter mutiny, drew a comment from the prime minister and left the broadcaster's boss defending his position.
The BBC was forced to axe much of its sports coverage on Saturday as presenters refused to work in a show of solidarity with Mr. Lineker, after the BBC sought to defend its impartiality by taking him off the air due to his comments on social media.
Mr. Lineker, a former England soccer captain, the BBC's highest-paid presenter and the anchor of the football highlights program Match of the Day, was suspended from his role following his criticism of Britain's migration policy.
Critics of Mr. Lineker's suspension say the BBC bowed to government pressure, leading to a furious debate about the impartiality of the national broadcaster.
BBC Director General Tim Davie told the BBC on Saturday he had no intention of resigning over the matter. "We in the BBC, and myself, are absolutely driven by a passion for impartiality, not left, right or pandering to a particular party," he said.
Mr. Davie said he wanted Mr. Lineker back on the air and hoped to find a balance which enabled some presenters to express opinions while at the same time maintaining the BBC's neutrality.
Prime Minister Rishi Sunak issued a statement on Saturday defending the migration policy, which bars the entry of asylum seekers arriving in small boats across the English Channel, saying he hoped Mr. Lineker and the BBC could resolve their differences in a timely manner.
"It is rightly a matter for them, not the government," Mr. Sunak said.
The Lineker row severely disrupted the BBC's sports programming on Saturday as multiple presenters walked out, prompting it to issue an apology.
Saturday's edition of Match of the Day, presented by Mr. Lineker for more than 20 years, aired at the usual time despite his absence, but was slashed to just 20 minutes and aired as a show of highlights without commentary.
NEUTRALITY UNDER SCRUTINY
The BBC is committed to being politically impartial but has faced criticism from the Conservative and Labor parties about how neutral it actually is, particularly in the era of social media when high-profile presenters can easily make their personal positions known.
The opposition Labor Party and media commentators accuse the BBC of silencing Mr. Lineker, after Mr. Sunak's spokeswoman called Mr. Lineker's comments "unacceptable" and interior minister Suella Braverman said they were "offensive".
"The BBC is not acting impartially by caving in to Tory MPs who are complaining about Gary Lineker," Labor leader Keir Starmer told reporters at a conference in Wales on Saturday.
Mr. Lineker declined to comment to the media as he left his London home on Saturday and did not reply to questions from reporters on arrival at the King Power Stadium in Leicester where he went to watch one of his former clubs play.
The furor followed Mr. Sunak's announcement of the new law earlier in the week. Mr. Lineker, 62, took to Twitter to describe the legislation as a "cruel policy directed at the most vulnerable people in language that is not dissimilar to that used by Germany in the 30s."
Seeking to resolve the dispute, the BBC said there needed to be an agreed position on Mr. Lineker's use of social media before he can return to presenting. But critics of Mr. Lineker's suspension say he is entitled to his personal opinions because he is not a news presenter.
Greg Dyke, who was director-general of the BBC between 2000 and 2004, told BBC radio earlier on Saturday that the BBC had made a mistake.
"The perception out there is going to be that Gary Lineker, a much-loved television presenter, was taken off air after government pressure on a particular issue," Mr. Dyke said.
That could turn viewers away from the 100-year-old BBC, which is funded by a 159 pound ($192) annual "license fee" tax on all television-watching households.
While the broadcaster remains a central presence in British cultural life, it is battling to stay relevant with younger audiences and faces threats to its funding as some Conservative lawmakers want to scrap the license fee.
Questions about BBC Chair Richard Sharp pose a further challenge for the broadcaster.
Sharp is under pressure for failing to declare his involvement in facilitating a loan for former Conservative Prime Minister Boris Johnson shortly before he was appointed to the role. Sharp's appointment, made on the recommendation of the government, is being reviewed by Britain's public appointments watchdog. — Reuters