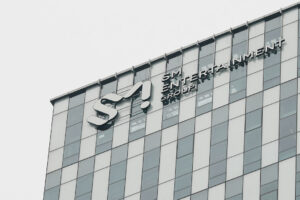 K-pop giant HYBE drops bid for SM Entertainment, ending takeover battle
SEOUL — HYBE Co Ltd., the agency representing top-selling South Korean boy band BTS, dropped its plan to take control of K-pop pioneer SM Entertainment Co Ltd., the company said on Sunday.
HYBE's withdrawal put an end to a weeks-long takeover battle with social media giant Kakao Corp., and will allow Kakao to expand its entertainment business further.
HYBE said its decision to halt the takeover bid came after the price to acquire SM exceeded a fair range as the competition intensified.
Kakao last week launched a 1.25-trillion won ($946.80 million) tender bid for up to 35% of SM Entertainment at 150,000 won per share, well above the 120,000 won per share offer from HYBE for a 25% stake that gained little traction with shareholders.
On Friday, shares in SM Entertainment closed at 147,800 won.
HYBE said after talks with Kakao, the two companies agreed to cooperate on matters related to their platforms.
Lee Jong-im, a Seoul-based culture critic, said the takeover of SM was the latest of a series of efforts by Kakao to expand its content and entertainment arm in recent years.
In 2021, Kakao Corp. acquired multiple content companies, including video game developer NFLY STUDIO.
Kakao Entertainment, a subsidiary of Kakao, also invested 12 billion won in Metaverse Entertainment, which specializes in virtual idol groups.
Kakao and SM Entertainment said they welcomed HYBE's decision to drop its bid.
"Kakao and Kakao Entertainment will continue its tender offer bid until the 26th to secure a further stake and work on the details of business cooperation between HYBE and SM," Kakao said in a statement. — Reuters