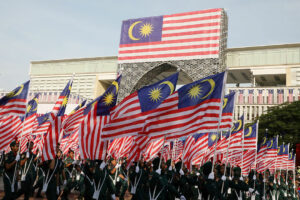 Malaysia to summon sultan's heirs in dispute over Paris properties
KUALA LUMPUR — Malaysia said on Wednesday it will summon to court the descendants of a former sultan in a dispute involving three of the government's properties in Paris, following the heirs' efforts to enforce a $15-billion arbitration award.
The Filipino heirs of the last Sultan of Sulu won the award in a French arbitration court last year in a dispute over a colonial-era land agreement, which independent Malaysia honored until 2013, paying the descendants a token sum annually.
Malaysia, which did not participate in the arbitration, maintains the process was illegal and has obtained a stay on the ruling in France.
Reuters reported this week that the heirs won approval from a French court to seize the three Malaysian properties in Paris, and that bailiffs tried to assess the properties on Monday as part of an effort to dispose of the assets. Malaysian officials turned them away, the government said.
The Malaysian government said in a statement the bailiffs had approached the Malaysian embassy in Paris and two staff residences to request access to the premises to obtain a description of the properties, but were denied access by diplomatic staff.
"This was not an attempt to seize the properties," said the Sulu special secretariat, a government department looking into the heirs' claims.
It said preliminary legal advice given to Malaysia suggested the bailiffs were asked by the claimants to obtain the properties' description "on the basis of the statutory mortgage registered on the premises" in November.
Malaysia intends to summon the claimants to appear before the same court that authorized the cancellation of the registration of the mortgage, the secretariat said.
Malaysia has previously vowed to take all legal measures to protect its assets worldwide.
Elisabeth Mason, a lawyer for the heirs, said Malaysia was being misleading in suggesting that actions taken by bailiffs on Monday were beyond the seizure-order authorized by the court.
"The court order gave the bailiffs the instruction to enter non-diplomatic property with an eye to their valuation and sale to meet Malaysia's debt," Ms. Mason said.
Ms. Mason said the French seizure order was based upon a preliminary award issued in Spain, which was not bound by the stay in France.
The dispute stems from an 1878 agreement that was signed between two European colonists and the Sultan of Sulu for use of his territory in present-day Malaysia.
Independent Malaysia stopped payments in 2013 after a bloody incursion by supporters of the former sultanate who wanted to reclaim land from Malaysia. The heirs of the sultan, who once controlled a territory spanning rainforest-covered islands in the southern Philippines and parts of Borneo island, say they were not involved in the incursion and sought arbitration over the suspension of payments. — Reuters