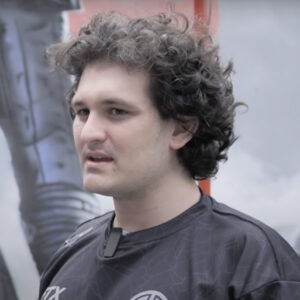 Bankman-Fried's lawyers say October trial may need to be delayed
NEW YORK – Sam Bankman-Fried's lawyers said on Wednesday it may be necessary to delay the FTX cryptocurrency exchange founder's scheduled Oct. 2 criminal trial, arguing it may take more time than expected to review the evidence and prepare a defense.
In a letter to US District Judge Lewis Kaplan, the 31-year-old former billionaire's lawyers said federal prosecutors in Manhattan had not yet turned over evidence collected from electronic devices belonging to Caroline Ellison and Gary Wang, previously two of their client's closest associates.
Both have since pleaded guilty and agreed to cooperate with prosecutors.
The lawyers also noted that prosecutors added new fraud and conspiracy charges late last month, boosting the number of counts to twelve, following the November collapse of Mr. Bankman-Fried's now-bankrupt exchange and his arrest the next month.
In January, Bankman-Fried pleaded not guilty to the original eight counts that he cheated investors and caused billions of dollars in losses, in what prosecutors have called an "epic" fraud.
"While we are not making such an application at this time, we wanted to note this issue for the Court now," Christian Everdell, one of Mr. Bankman-Fried's lawyers, wrote in the letter.
A spokesman for the US Attorney's office in Manhattan declined to comment.
Mr. Bankman-Fried rode a boom in the values of bitcoin and other digital assets to an estimated $26 billion net worth, and became an influential donor to US political campaigns.
But his fortune evaporated after concerns about commingling of funds between FTX and Alameda Research, a hedge fund he also owned, spurred the cryptocurrency equivalent of a run on the bank at FTX.
Bankman-Fried was released on $250 million bond and has been under house arrest at his parents' Palo Alto, California home.
Kaplan has suggested his bail could be revoked after prosecutors said he may have tried to tamper with witnesses. Prosecutors over the weekend proposed Bankman-Fried remain free with strict limits on his use of technology.
The trial schedule and Mr. Bankman-Fried's bail conditions are expected to be discussed at a court hearing on Friday. – Reuters