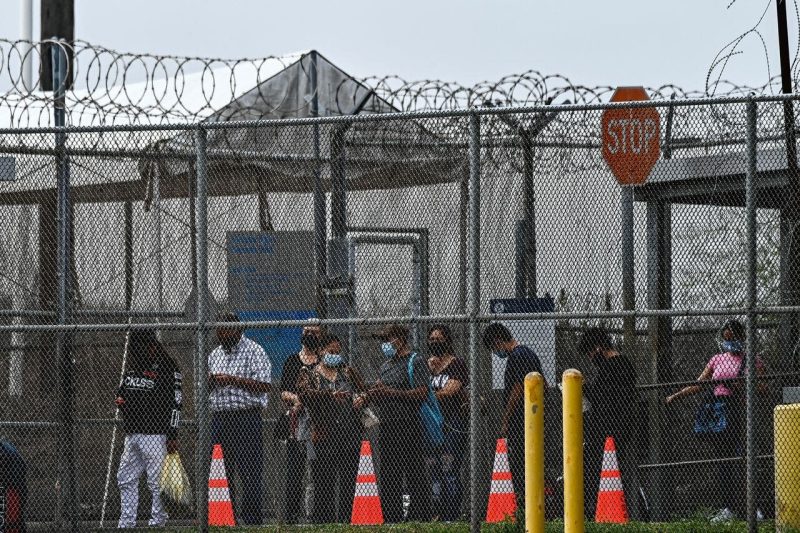 GOP erupts after Americans missing in Mexico: 'Cartels couldn't ask for a better partner in crime than' Biden
Republicans are sounding the alarm about the growing threat Mexican cartels face to the U.S. after four Americans were kidnapped in the country after crossing the border from Texas, the FBI said Sunday.
The FBI is trying to locate four Americans who were last seen Friday in the northern Mexico border city of Matamoros, Tamaulipas, an area that is notorious for warring factions of the Gulf drug cartel.
On Friday, 'four Americans crossed into Matamoros, Tamaulipas, Mexico driving a white minivan with North Carolina license plates. Shortly after crossing into Mexico, unidentified gunmen fired upon the passengers in the vehicle. All four Americans were placed in a vehicle and taken from the scene by armed men,' the FBI said in a statement.
The FBI is offering a $50,000 reward for information leading to the victims' return and the arrest of the kidnappers.
Tamaulipas state police said a number of people were also killed or suffered injuries on Friday but did not provide details on how many were affected or whether the incidents were connected. The violence that day was so bad that the U.S. Consulate issued an alert.
Republicans who spoke with Fox News Digital pointed to President Biden's immigration policies as sharing the blame for the kidnappings, arguing that his lack of enforcement at the border has emboldened Mexico's cartels.
'The cartels couldn't ask for a better partner in crime than Joe Biden—his weakness allows them to operate unchecked,' Sen. Tom Cotton, R-Ark., said. 'President Biden needs to secure the border and declare war against the cartels to protect Americans from drugs and this bold-faced violence.'
'Mexico has become a captive narco state with compromised leaders,' Rep. Matt Gaetz, R-Fla., said. 'But even corrupt Mexican officials don't enrich the cartels as much as President Biden does. We will continue to see the cartels and thugs emboldened as Biden projects weakness.'
Rep. Darrell Issa, R-Calif., said the cartels have been 'running wild' since Biden entered office.
'On his first day in office, Joe Biden threw open America's southern border,' he said. 'What immediately followed was open season on frontline border patrol officers and open access to deadly fentanyl and human trafficking. Biden has also completely failed to strategically engage Mexico and target the cartels that have run wild since he entered the White House.'
Sen. Rick Scott, R-Fla., chairman of the National Republican Senatorial Committee (NRSC), said, 'Dictators, cartels and bad guys around the world know that Biden is a weak appeaser with open border policies, and they're absolutely taking advantage. His botched border policies prioritize criminals and cartels over legal immigration and Americans' safety. Instead of sending the DOJ to harass parents at school board meetings and do his political bidding, Biden should direct those resources to ending America's deadly fentanyl crisis and decimating the cartels that caused it.'
Sen. Marco Rubio, R-Fla., said, 'President Biden encouraged mass illegal immigration into America and now every single state is dealing with the burden. We cannot allow it to continue. Just last month, I introduced legislation that will ensure individuals who pay cartels, smugglers, and coyotes face criminal charges for enriching criminals' pockets. Congress needs to do everything in its power to stop this administration's incentivizing illegal mass immigration.'
Fox News' Lawrence Richard contributed to this report.
This post appeared first on FOX NEWS