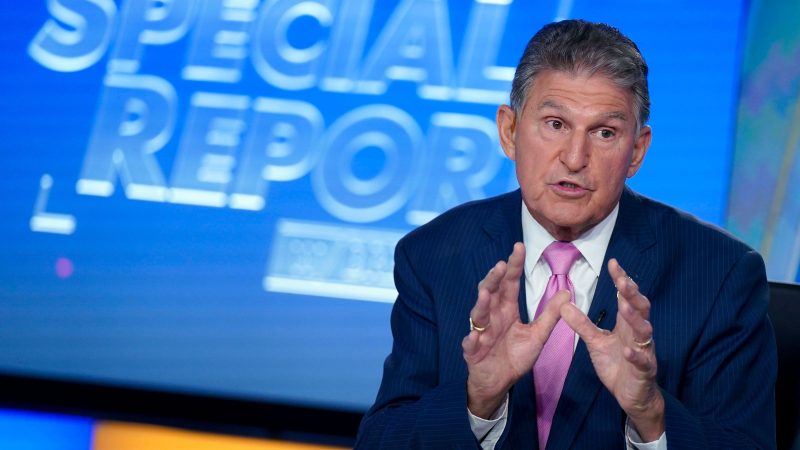 Joe Manchin declines to endorse Biden's 2024 campaign, wants to know 'all the players'
Sen. Joe Manchin, D-W.V., declined to endorse a potential reelection effort by President Biden on Sunday, saying he preferred to wait to see other options.
Manchin made the statement during a Sunday appearance on CBS News' 'Face the Nation.' The senator went on to also punt the question on his own political future. The West Virginia moderate is facing a serious challenge from Republicans in 2024.
'Are you going to endorse Joe Biden if he runs re-election?' host Margaret Brennan asked.
'There's plenty of time for the election. This is the problem with America right now. We start an election every time there's a cycle coming up,' Manchin responded. 'The bottom line is, let's see who's involved. Let's wait until we see who all the players are. Let's just wait until it all comes out.'
 BIG HINT FROM TOP BIDEN AIDE ABOUT PRESIDENT'S 2024 INTENTIONS
Biden's White House continues to insist that the president 'intends to run,' but Biden himself has yet to make an announcement.
Manchin went on to clarify his own political intentions as Republicans in his state gear up to flip his seat.
'I'm not going to make my announcement for anything until the end of the year. I'm not going to make my decision about what my political position is going to be, or what I'm going to do for my political future,' Manchin said. 'I won't do it until the end of the year. I've got too much to do now.'
Manchin's comments come as the 2024 Republican Primary is heating up, with former President Trump already throwing shots at his potential opponents. So far, only he and former South Carolina Gov. Nikki Haley have formally announced campaigns. Nevertheless, there are several other anticipated candidates, such as former Vice President Mike Pence and Florida Gov. Ron DeSantis.
This post appeared first on FOX NEWS