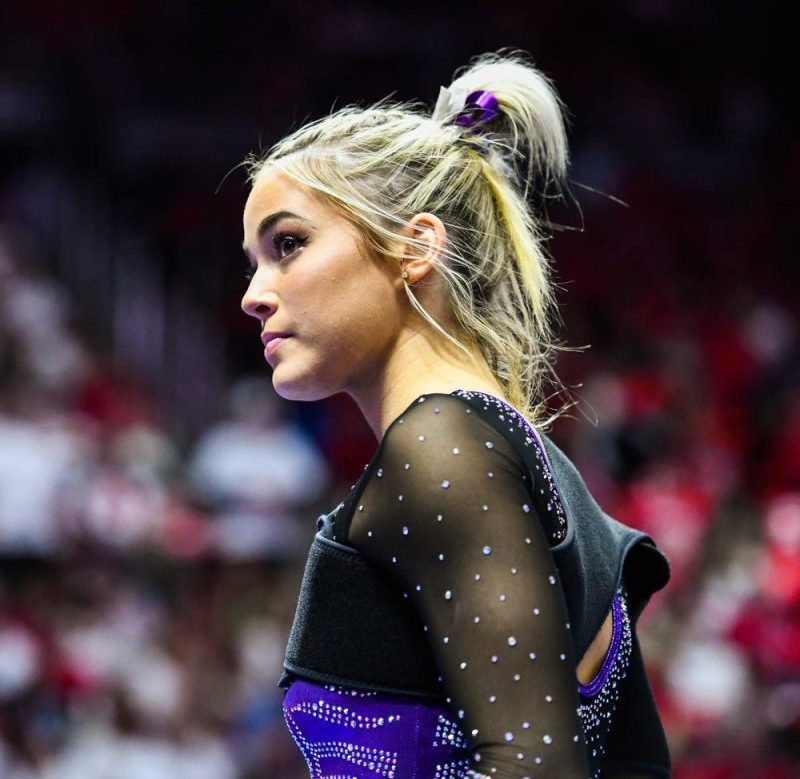 LSU responds after TikTok-famous gymnast promoted AI tool
LSU gymnastics star Olivia Dunne is at the center of an educational dilemma. Dunne, who has over 7.2 million followers on TikTok, promoted a new artificial intelligence service designed to help students in the classroom.
The AI tool curates writing prompts based on certain verbal phrases. According to The Advocate, Dunne partnered with Caktus AI in the TikTok video. The paid promotion shows Dunne speaking the phrase "gymnastics is the hardest sport." The AI service translates the phrase into a written sentences based on the prompt.
RELATED: LSU beefs up security at gymnastics meets after incident with Olivia Dunne fans
This week, LSU addressed concerns regarding AI services. In a statement, the university referred to the Code of Conduct as AI service usage could result in academic misconduct.
'At LSU, our professors and students are empowered to use technology for learning and pursuing the highest standards of academic integrity,' LSU said. 'However, using AI to produce work that a student then represents as one's own could result in a charge of academic misconduct, as outlined in the Code of Student Conduct.'
The LSU Code of Conduct highlights guidelines that do prohibit plagiarism and shares what falls into the category. This includes a student failing to attribute 'appropriate citations' and 'unacknowledged inclusion of words, structure, ideas or data.'
However, the LSU Code of Conduct doesn't specifically outline the usage of artificial intelligence. 
LSU has addressed AI platforms in recent months, discussing the use of ChatGPT and warned students and teachers about the best ways to effectively incorporate the new technology into learning exercises.
'This is an ideal opportunity to reflect on our current teaching practices, experiment with new opportunities, and brainstorm ways they could be utilized effectively in a classroom,' LSU added in their AI service explainer.
Dunne is a rising NCAA gymnastics star. She returned to action last week and posted 9.825 on the uneven bars. LSU defeated Alabama in their meet and will compete on Friday against California, Washington and George Washington.
This post appeared first on USA TODAY