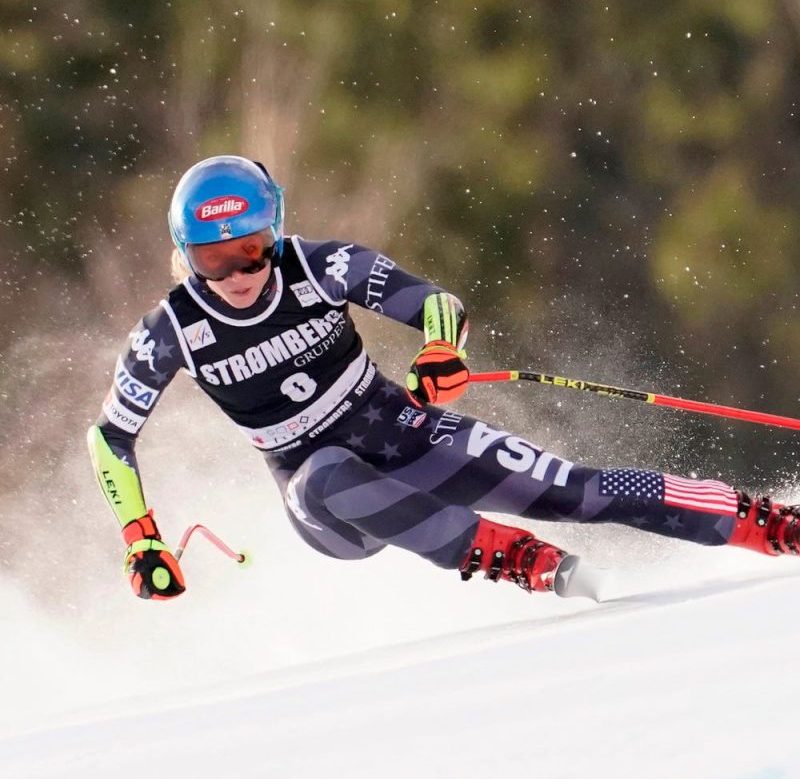 Mikaela Shiffrin just misses podium in super-G race, finishing fourth
Ingemar Stenmark's record is safe for another day. 
In her first World Cup race in more than a month, Mikaela Shiffrin was fourth in a super-G in Kvitfjell, Norway, on Friday. The American finished just 0.16 seconds behind Austria's Cornelia Huetter, who started five spots behind Shiffrin and knocked her off the podium with a fast finish. Shiffrin finished 0.04 out of third place. 
'It's just such a pleasure to ski on this hill. It's very fun,' she said. 'It's easy to be disappointed to not get on the podium but, on the other hand, I felt pretty good with my skiing. I'm happy but not totally satisfied and that's an OK place to be.'
Shiffrin remains one victory shy of the Swedish legend's all-time record of 86 World Cup victories. She won't have to wait long for another crack at Stenmark's record, though, with a downhill race in Kvitfjell on Saturday followed by another super-G on Sunday.
Shiffrin's chances next weekend are even better, with a giant slalom and slalom in Are, Sweden. Of her 85 World Cup wins, 53 are in slalom and 19 are in giant slalom. 
'There's so much talk about the record and if it happens today or tomorrow or the next day. I kind of have the perspective that it might not even happen this season,' Shiffrin said. 'I'm trying to take every day step by step, pushing the right way, skiing the right way.'
Shiffrin has won 11 World Cup races this season, the fourth time in her career she's reached double digits, to close in on Stenmark. She broke fellow American Lindsey Vonn's record for World Cup victories by a female skier on Jan. 24 with her 83rd win.
Shiffrin got her 85th World Cup victory on Jan. 28, and was second in her first attempt at matching Stenmark the next day. The World Cup circuit then took a break for the world championships, where Shiffrin won the giant slalom as well as silvers in the slalom and super-G. 
This post appeared first on USA TODAY