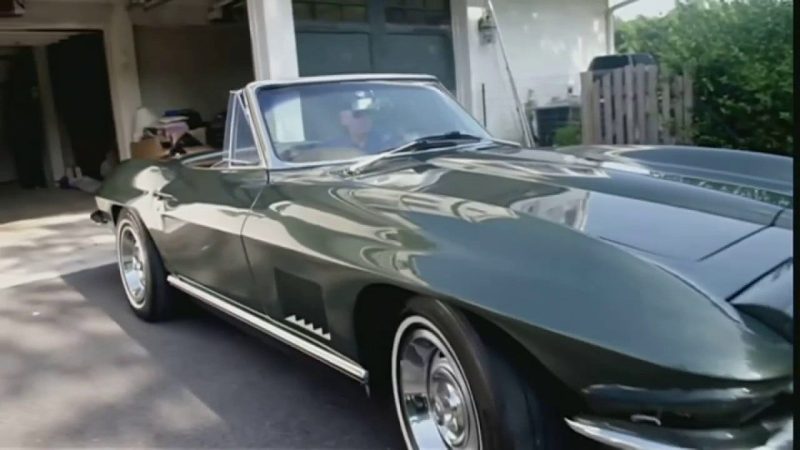 Republicans react to Biden's classified docs in his garage: 'so many questions, I don't know where to start'
Republican lawmakers reacted with astonishment to the news that President Biden kept classified documents in his Delaware garage along with his Corvette.
The White House announced on Thursday that another stash of documents was found in Biden's Wilmington, Delaware residence's garage and 'one document consisting of one page was discovered among stored materials in an adjacent room.'
House Republican Conference chairwoman Elise Stefanik of New York told Fox News Digital the 'double standard of the corrupt DOJ and FBI, which have been weaponized against Joe Biden's political opponents, could not be more clear.'
'The American people are watching as classified documents are uncovered at Joe Biden's 'think tank' and now in Joe Biden's own garage, but they have yet to see the same action taken by these agencies that launched an unprecedented raid against President Donald Trump's home,' Stefanik said.
'House Republicans will hold Biden's corrupt FBI and DOJ accountable for its double standard of justice and uncover the truth about why Biden has been allowed to be so irresponsible with classified documents for so long,' she added.
'I can't imagine a scenario where you accidentally left classified information in your garage next to your Corvette,' Georgia Republican Rep. Austin Scott told Fox News Digital. 'There are so many questions, I don't know where to start.'
'If anyone in our military had done this, it would be a career-ending mistake, and they would have been dishonorably discharged,' Scott continued.
House Speaker Kevin McCarthy, R-Calif., told reporters during his Thursday press conference that he believes Congress needs to 'investigate' Biden's classified documents scandal.
'I do not think that any American believes that justice should not be equal to all,' McCarthy said. 'And we found from this administration, what happened before every single election, whatever comes out that they utilize to try to falsify it. They try to have different standards for their own beliefs.'
'That doesn't work in America,' McCarthy added.
Other GOP lawmakers weighed in, as well, with House Majority Leader Steve Scalise, R-La., tweeting, 'There's always a double standard.'
'[FBI], where's the raid of Biden's garage?' Scalise wrote.
'While Biden was sending his DOJ goons to RAID President Trump's home, HE HAD HIGHLY CLASSIFIED DOCUMENTS IN HIS OWN GARAGE. In boxes next to his Corvette!! OUTRAGEOUS! A special counsel is needed NOW!' Texas Republican Rep. Ronny Jackson wrote.
While it is a common practice for presidents and vice presidents to take classified materials to their residences, the rooms the documents are viewed in are sensitive compartmented information facilities, or SCIFs, that are installed into the homes.
Attorney General Merrick Garland confirmed on Thursday that neither Biden's garage nor the Penn Biden Center were 'secure' locations for the documents.
This means that any classified materials found in the locations were in violation of national security policy. They also could have been in violation of national security law.
Garland announced Thursday he was appointing Robert K. Hur, a former United States Attorney, to handle the investigation and look into the document scandal.
Fox News Digital's Gillian Turner contributed reporting. 
This post appeared first on FOX NEWS