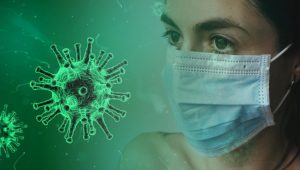 China defends its retaliation against South Korea, Japan COVID curbs
BEIJING – Chinese state media defended on Wednesday the retaliatory measures against South Korea and Japan over their COVID-19 travel curbs as "reasonable", while Chinese tourists decried Seoul's "insulting" treatment on social media.
China re-opened its borders on Sunday after three years of isolation under the world's strictest regime of COVID restrictions, which Beijing abruptly began dismantling in early December after historic protests.
With the virus spreading unchecked among China's 1.4 billion people after the policy U-turn, some foreign governments have raised concerns about the scale and impact of the outbreak, with the World Health Organization saying deaths are underreported.
In a first, China's health authorities – which have been reporting five or fewer deaths a day over the past month, numbers that are inconsistent with the long queues seen at funeral homes – did not report COVID fatalities data on Tuesday.
China's Center for Disease Control and Prevention and the country's National Health Commission did not immediately respond to requests for comment.
More than a dozen countries, including the United States, Australia and some European Union members, imposed at the start of the year requirements for pre-departure negative test results from visitors from China.
Among them, South Korea and Japan have also limited flights and require tests on arrival, with passengers showing up as positive being sent to quarantine.
In response, the Chinese embassies in Seoul and Tokyo said on Tuesday they had suspended issuing short-term visas for travelers to China, with the foreign ministry slamming the testing requirements as "discriminatory."
China requires negative test results from visitors from all countries.
State-run nationalist tabloid Global Times defended Beijing's retaliation as a "direct and reasonable response to protect its own legitimate interests, particularly after some countries are continuing hyping up China's epidemic situation by putting travel restrictions for political manipulation."
South Korean foreign minister Park Jin has said the country's decision was based on scientific evidence. Japan lodged a protest to China over its suspending the issuance of visas for Japanese citizens.
'INSULTING'
Chinese social media anger mainly targeted South Korea, whose border measures are the strictest among the countries that announced new rules.
Flights can only land at Incheon International Airport and those who test positive on arrival are sent to a designated quarantine facility for seven days at their own cost.
Videos circulating online showed special lanes coordinated by soldiers in uniform for arrivals from China at the airport, with travelers given yellow lanyards with QR codes for processing test results.
One user of China's Twitter-like Weibo said singling out Chinese travelers was "insulting" and akin to "people treated as criminals and paraded on the streets."
Global Times reserved a separate article for South Korea, saying the measures made Chinese people suspicious that Seoul was putting up a "political show."
"Seoul should not be surprised by China's countermeasures," it said in the article, which also criticized "very poor" quarantine conditions.
The tensions hurt share prices of South Korean companies with exposure to China, including cosmetics makers LG H&H and Amorepacific.
Annual spending by Chinese tourists abroad reached $250 billion before the pandemic, with South Korea and Japan among the top shopping destinations.
COVID DRUGS
China is working to add new drugs to its COVID-fighting arsenal, including Pfizer's Paxlovid and Merck's oral drug molnupiravir, which was priced at 1,500 yuan ($221.21) per bottle in Tianjin, according to the northern Chinese city's medical purchasing center on Tuesday.
Merck has a deal for China's Sinopharm to import and distribute the medication. The Chinese firm's vice president said the drug could be ready for sale before the Lunar New Year, according to local media.
Because of a severe antivirals shortages in China, many people have turned to underground channels to secure drugs, according to domestic media. Scalpers charge as much as 50,000 yuan for a box of Paxlovid, more than 20 times its original price.
Pfizer Chief Executive Albert Bourla said on Monday the company was in talks with Chinese authorities about a price for Paxlovid, but not over licensing a generic version in China.
The sudden dismantling of China's "zero COVID" regime has caught pharmacies understocked and forced local pharmaceutical firms to extend working hours to meet demand. It has also overwhelmed hospitals and crematoria across the country.
Although international health experts have predicted at least one million COVID-related deaths this year, China has reported just over 5,000 since the pandemic began, a fraction of what much less populous countries have reported as they reopened.
China says it has been transparent with its data.
State media said the COVID wave was already past its peak in the provinces of Henan, Jiangsu, Zhejiang, Guangdong, Sichuan and Hainan, as well as in the large cities of Beijing and Chongqing – home to more than 500 million people combined. – Reuters