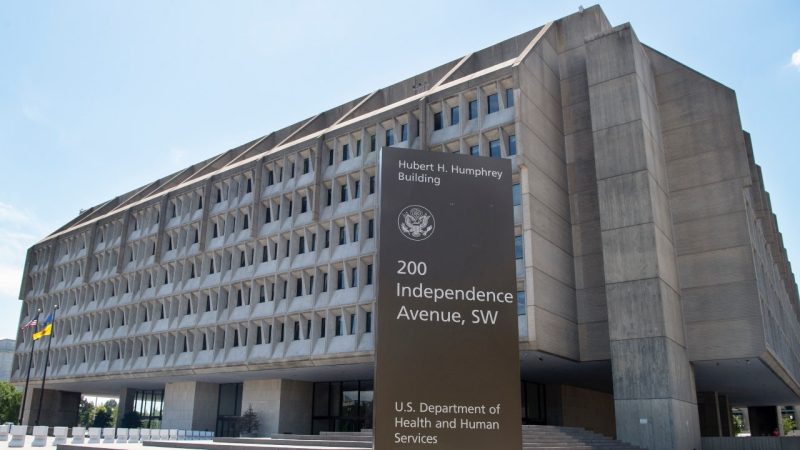 Biden administration extends COVID-19 public health emergency yet again
The White House's Department of Health and Human Services has extended the COVID-19 state of emergency.
HHS Secretary Xavier Becerra announced the decision Wednesday via a declaration titled, 'Renewal of Determination that a Public Health Emergency Exists.'
The full text of the declaration reads:
'As a result of the continued consequences of the Coronavirus Disease 2019 (COVID-19)  pandemic, on this date and after consultation with public health officials as necessary, I, Xavier Becerra, Secretary of Health and Human Services, pursuant to the authority vested in me under section 319 of the Public Health Service Act, do hereby renew, effective January 11, 2023, the January 31, 2020, determination by former Secretary Alex M. Azar II, that he previously renewed on April 21, 2020, July 23, 2020, October 2, 2020, and January 7, 2021, and that I renewed on April 15, 2021, July 19, 2021, October 15, 2021, January 14, 2022, April 12, 2022, July 15, 2022, and October 13, 2022, that a public health emergency exists and has existed since January 27, 2020, nationwide.'
President Biden said during a television interview in September 2022 that the COVID-19 pandemic 'is over.'
'Is the pandemic over?,' a reporter asked Biden. 'The pandemic is over. We still have a problem with COVID. We're still doing a lot of work on it,' Biden responded.
Biden made the statement during an interview with CBS' '60 Minutes,' which was his first interview with a news organization in seven months.
'If you notice, no one's wearing a mask, everybody seems to be in pretty good shape,' Biden added while he walked through the Detroit Auto Show.
This post appeared first on FOX NEWS