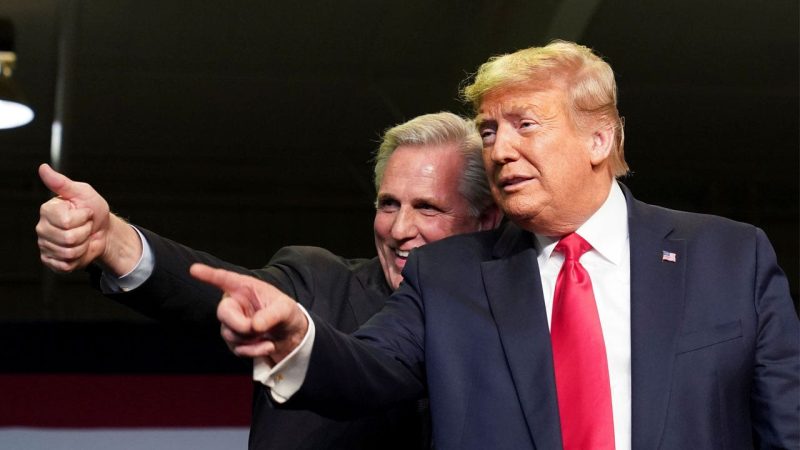 McCarthy reacts to classified documents discovered from Biden's time as VP: Dems 'overplayed their hand'
House Speaker Kevin McCarthy, R-Calif., says Democrats 'overplayed their hand' in the handling of the classified documents found at Mar-a-Lago, in light of new revelations of classified documents discovered at the Penn Biden Center which were taken by now President Biden after his time as vice president, nearly six years ago. 
'I think from…the same point that the Dems overplayed their hand on the Mar-a-Lago…just a proof of that,' McCarthy responded Monday evening to a reporter's question about the new reports that Biden a batch of records from Biden's time as vice president. 
A 'small number of documents with classified markings,' were discovered at the Penn Biden Center by the president's personal attorneys on Nov. 2, according to Richard Saubel, special counsel to the White House.
The attorneys found the documents in a locked closet while preparing to vacate office space at the center, which the president used from mid-2017 until he began the 2020 campaign.
'Oh really? They just now found them? After all these years?' McCarthy questioned a reporter who distinguished the Biden-era documents with last year's FBI raid of former President Donald Trump's Mar-a-Lago home in Florida in search of classified documents taken after Trump lost his re-election bid in 2020.
Later on Monday, McCarthy told reporters, 'I just think it goes to prove what they tried to do to President Trump, overplayed their hand on that, that they even had themselves even longer.'
'It just shows that they were trying to be political to President Trump,' McCarthy added. 
Fox News' Brianna McClelland contributed to this report.
This post appeared first on FOX NEWS