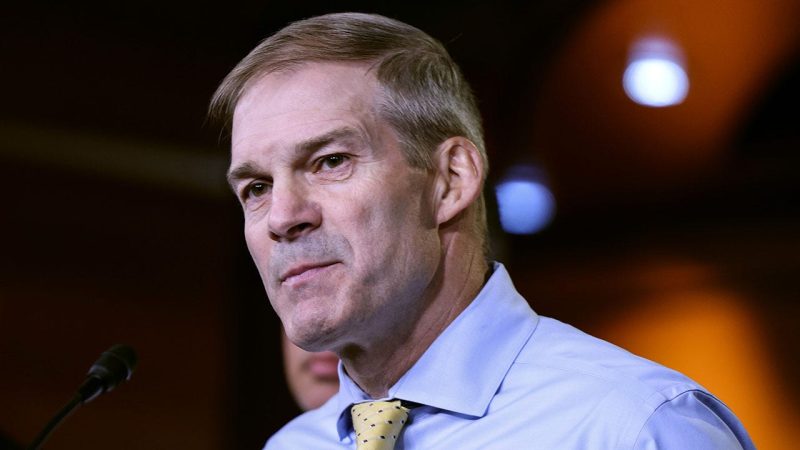 Jim Jordan-led subcommittee charged with oversight of Biden admin 'weaponization' passes House
The House of Representatives passed a resolution that establishes a new Judiciary subcommittee tasked with reviewing how the executive branch has investigated and collected information on American citizens.
The Select Subcommittee on the Weaponization of the Federal Government passed the House 221-211 and will be led by Rep. Jim Jordan, R-Ohio, who will also chair the full Judiciary Committee. The subcommittee will consist of 13 members.
The panel is expected to investigate not only how the executive branch has gathered information on citizens, but how it has worked with other bodies – including private sector companies to 'facilitate action against American citizens.'
The resolution states that the committee will investigate how the executive branch agencies 'collect, compile, analyze, use, or disseminate information about citizens of the United States, including any unconstitutional, illegal, or unethical activities committed against citizens of the United States.' 
The subcommittee's work would include 'a full and complete investigation and study' and a final report to be submitted by Jan. 2, 2025, the resolution states.
The subcommittee will have subpoena power.
The body has been compared to the Church Committee of the 1970s, in which Sen. Frank Church, D-Idaho, investigated executive branch intelligence abuse. House Judiciary Committee ranking Democrat Rep. Jerrold Nadler, D-N.Y., told the Times that he did not see this new subcommittee as comparable to Church's.
Nadler said the new subcommittee is 'fueled by conspiracy theories and slated to be run by the most extreme members of the MAGA caucus,' while the Church Committee was 'a serious and bipartisan attempt to reform the conduct of the intelligence community, based on hard and verifiable evidence.'
House Republican Conference chairwoman Elise Stefanik of New York told Fox News Digital that 'House Republicans are committed to ending the political weaponization of the FBI and DOJ's abuse of power and restoring a government accountable to the people.'
This post appeared first on FOX NEWS